Apple has seeded developers with the beta 4 version of visionOS, their operating system for the upcoming Apple Vision Pro AR/VR headset, new beta contains hints about upcoming apps and expanded settings.
References to Podcasts, Stocks, Voice Memos, and Books were found in the latest visionOS, suggesting Apple plans to bring these iOS apps to the headset. However, they could simply be leftover code from iOS rather than proof of apps in development.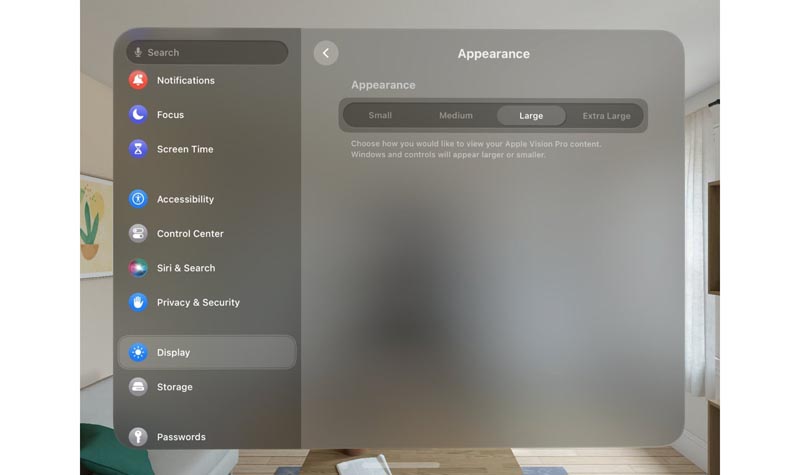 New visionOS settings were uncovered for eyes, hands, people awareness, and control center position. There are also tips for hand input, realigning displays, and redoing eye/hand setup.
Apple notes Personas, or digital avatars, may be stored encrypted on other users' devices for up to 30 days after a call. Apps can also access Persona video feeds with permission.
Hovering over Control Center items now reveals text descriptions in the fourth beta. And there's an option to adjust the Control Center position higher or lower in view.
Additionally, the FaceCushionSwapHint video referring to sizing was updated to mention new N+ and W+ sizes instead of small and large.
AirPlay mirroring is enabled in visionOS, but limits features while active. Apple says Personas are unavailable when fully immersed or sharing view through AirPlay.
Developers reported needing Apple silicon Macs for installing the latest visionOS beta, as support for Intel Macs was dropped. With Apple Vision expected in early 2024, these beta updates showcase the software refinements underway. visionOS is shaping up to offer deep integration with Apple's ecosystem and seamless AR experiences out of the box.
EDITOR PICKED:
Apple Vision Pro support WebXR, Brings Virtual Reality to Your Browser
Apple Vision Pro Experience: Bringing the Real World to Your Screen
Meta Unveils Quest 3 Mixed Reality Headset – Targets Apple Vision Pro