Get ready for an immersive experience like never before. Apple's latest innovation, the Apple Vision Pro, promises to revolutionize the way we interact with digital content and the world around us. Gizmoweek's will explore the groundbreaking features that make the Apple Vision Pro a true contender in the spatial computing market.
Apple Vision Pro: Seamless Integration of Digital Content
During the final Keynote presentation of WWDC 2023, Apple once again pulled out One More Thing and unveiled their first spatial computing device, the Apple Vision Pro. This cutting-edge device aims to seamlessly integrate digital content into the real world and keep users connected with others.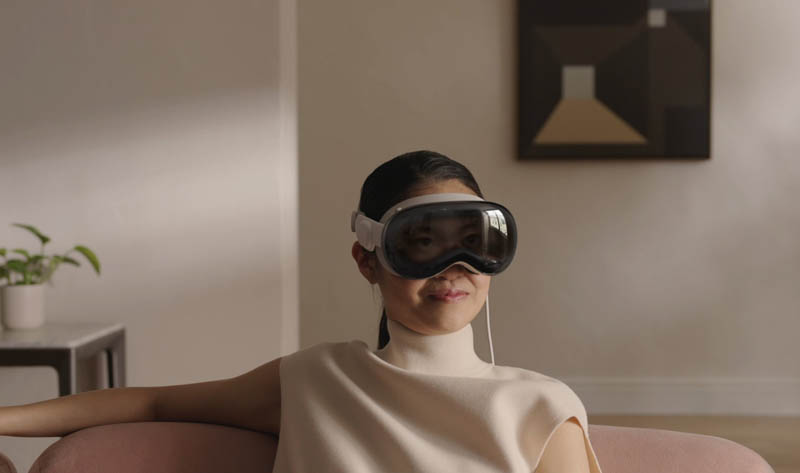 Hardware and Display
The Apple Vision Pro features Micro-OLED technology with a total of 23 million pixels for both eyes, ensuring a crystal-clear visual experience. It is powered by two chips: the M2 chip serves as the primary computing chip, while the R1 chip processes information from 12 lenses, 5 sensors, and 6 microphones. This ensures low-latency content delivery to the user, with the R1 chip capable of streaming new images to the display in just 12 milliseconds!
In addition, the device features eye-tracking technology, using a high-speed camera and a ring of LEDs to project non-visible light images to track the user's eyes. This allows for quick unlocking of the device through Optic ID, which analyzes the user's iris. The Apple Vision Pro also supports the insertion of additional ZEISS optical lenses for visual correction.
Customizable Spatial Audio and Battery Life
Each side of the Apple Vision Pro features a set of dual driver units that can be customized for personalized spatial audio based on the user's head and ear shape. The device can be powered by an external power supply or by a battery with a two-hour lifespan, offering flexibility for users on the go.
visionOS: A New Spatial Operating System
Operating on the new visionOS, the Apple Vision Pro features a 3D interface that uses natural light and shadow changes to help users understand proportions and distance. This makes digital content appear and feel like it exists in the user's real world. Users can control apps with their eyes, hands, and voice, and input can also be done through voice commands.
EyeSight, a unique feature of visionOS, makes the device's viewing area transparent when someone approaches the user wearing the Vision Pro, allowing for seamless interaction between the digital and physical worlds.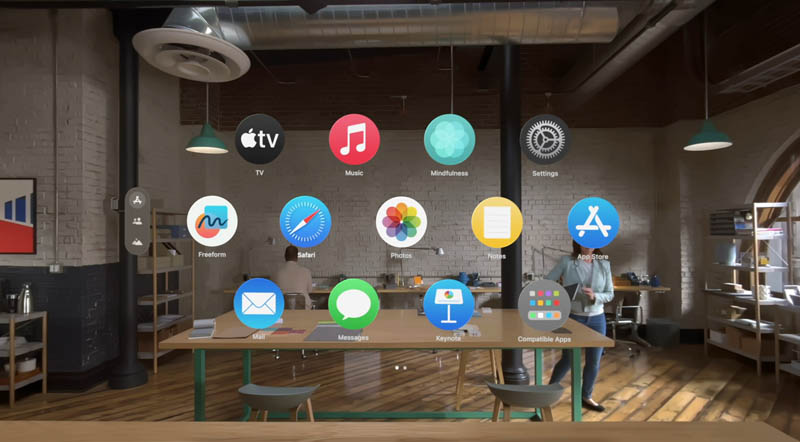 Enhancing Everyday Experiences: The Role of the Apple Vision Pro
Apple envisions a future where the Apple Vision Pro changes the way users interact with apps and everyday experiences.
Apps, Emvironments, and Connectivity
VisionOS provides apps with a borderless canvas, allowing them to display in any size, ratio, or parallel arrangement. Users can also use the Magic Keyboard and Magic Trackpad for input and operation, and Macs can wirelessly connect to the Apple Vision Pro.
The Environments feature in visionOS offers dynamic and beautiful landscapes to help users focus or reduce the clutter of a busy environment. Users can adjust a digital knob to control the degree of immersion in the real and spatial environments.
Entertainment: Personal Cinemas and Immersive Gaming
The Apple Vision Pro can transform any space into a personal cinema, providing a screen that appears to be 100 feet wide. Apple Immersive Videos offer 180-degree high-resolution video and spatial audio, transporting users to new spaces. Additionally, over 100 Apple Arcade games supporting immersive audio are available on the Apple Vision Pro, creating a whole new gaming experience.
Social Interaction: 3D Photos, FaceTime Calls, and Personas
The 3D camera on the Apple Vision Pro captures and replays spatial photos along with spatial audio, which gets stored in iCloud. Panoramic photos taken on an iPhone can also be viewed on the Apple Vision Pro, surrounding the user.
During FaceTime calls on the Apple Vision Pro, each participant appears in a life-size window, with spatial audio making it seem like their voice is coming from where they are. Users can also use Persona to create a digital character that represents their face and hand movements.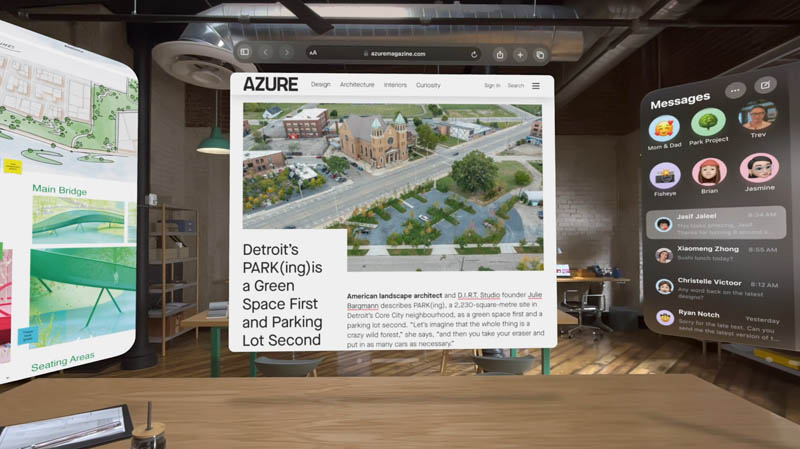 Availability and Pricing
The Apple Vision Pro is expected to go on sale in the United States early next year for a starting price of $3,499. It will later become available in more countries and markets, making spatial computing more accessible than ever.
Vision Pro represents a significant leap forward in spatial computing, offering users an immersive experience that seamlessly integrates digital content with the physical world. With its advanced hardware, innovative visionOS, and a multitude of use cases, the Apple Vision Pro is poised to change the way we interact with technology and the world around us.