At the recent MobiCom 2023 conference, Google researchers presented a new technology called Audio Plethysmography (APG) that uses active noise canceling headphones to measure key health metrics like blood pressure, heart rate, and heart rate variability.
While wearable devices like smartwatches and fitness trackers commonly use photoplethysmography (PPG) sensors to monitor heart health, this method can be affected by skin color, is more expensive, uses more power, and adds bulk. Some companies have tried using microphones in headphones to detect heart rate from sounds below 50Hz, but ambient noise causes interference.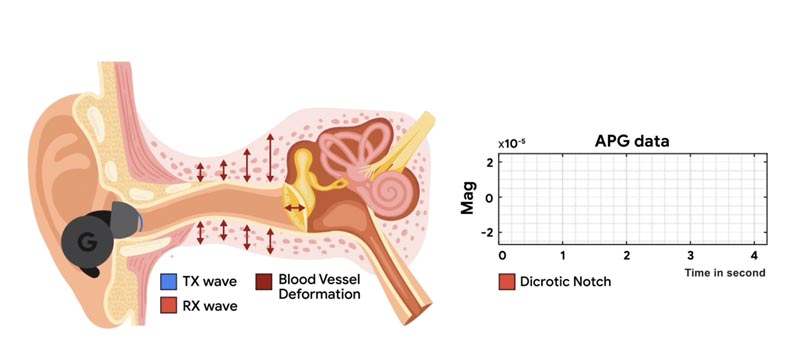 Google's APG technology cleverly leverages noise canceling headphones to detect blood pressure waveforms. By analyzing the waveforms with coherent detection, Google found they closely match photoplethysmography waveforms, indicating blood pressure information can be extracted.
Current wearable sensors like Apple Watch series 9 use LED lights and photodiodes to detect blood volume changes under the skin. But photoplethysmography is an obtrusive method requiring direct skin contact. Audio plethysmography provides a more discreet way to monitor vital signs using headphones people already wear.
Google's research paper details how active noise cancellation creates inaudible pressure waves inside headphones that are modulated by the cardiovascular system's cyclic activity. These subtle signals get picked up by the headphone microphone and amplified by the noise canceling circuitry.
Learning algorithms can then analyze the resulting APG waveforms to derive heart rate, blood pressure trends, and other biometrics. Early tests show audio plethysmography provides similar accuracy to ECG and PPG while only using a tiny fraction of power.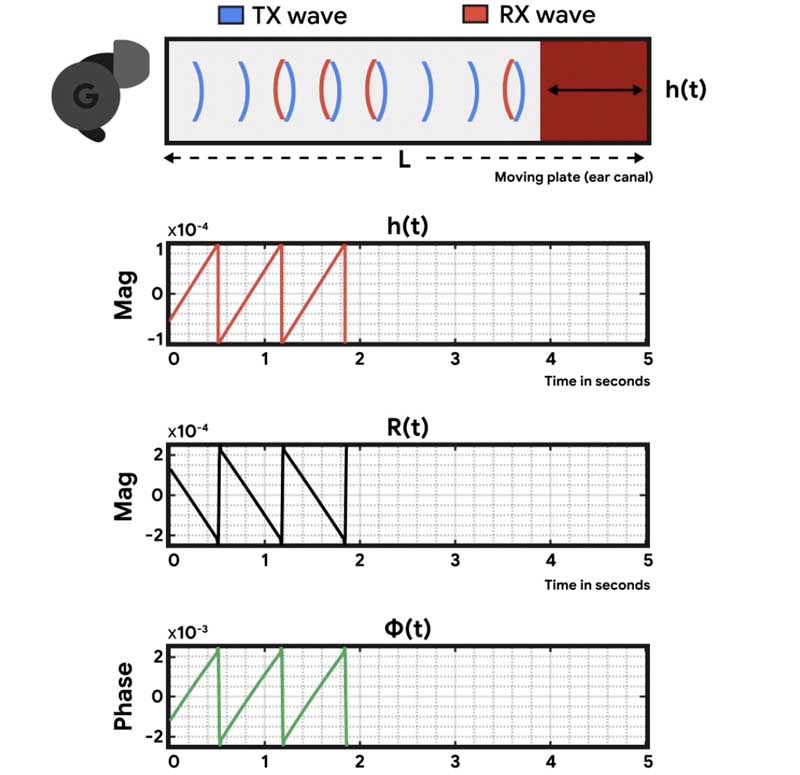 As wearable devices become more ubiquitous, being able to turn regular headphones into multipurpose health sensors could enable interesting new use cases. For example, headphones could provide continuous heart monitoring during exercise without needing a dedicated fitness tracker. Patients recovering from illness could have their vital signs frequently checked without extra equipment.
The ability to extract biometrics from small signals opens up possibilities for more discreet health tracking integrated into existing devices. Google's audio plethysmography technique shows noise canceling earbuds can capture cardiorespiratory data for health and wellness applications beyond just listening to music and phone calls.
EDITOR PICKED: Google Rolls Out Major Firmware Update for Pixel Buds Pro