With the recent launch of 14-inch and 16-inch MacBook Pro models powered by the new M3, M3 Pro and M3 Max chipsets, Apple has officially discontinued the 13-inch MacBook Pro, removal of the 13-inch size from Apple's website signifies the end of an era and the retirement of the polarizing Touch Bar feature.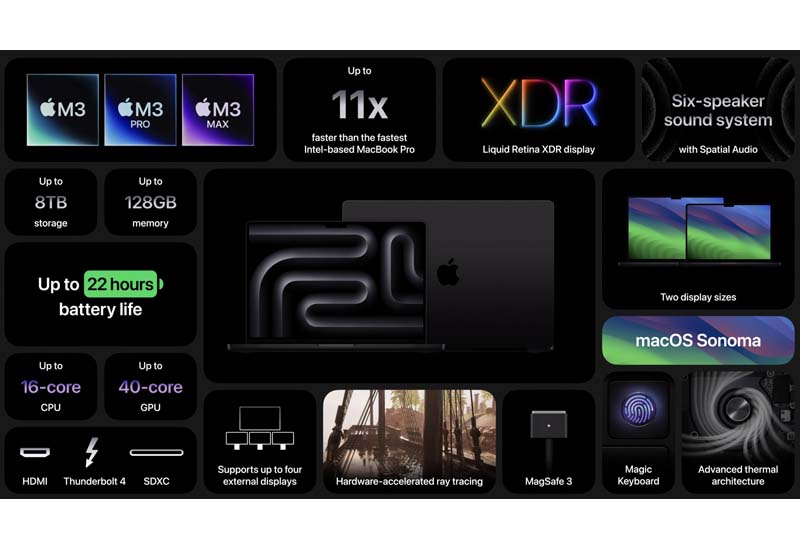 The Touch Bar was first introduced in 2016 as a distinctive feature of higher-end MacBook Pro models. It replaced the standard function key row with an OLED touchscreen strip capable of displaying app-specific controls that adapted to different workflows.
While some users appreciated the versatility of the mini touchscreen, others found the Touch Bar to be more of a gimmick than a genuinely useful productivity tool. Common complaints included accidental touches, lack of tactile feedback, and inadequate support from third-party apps.
By limiting the Touch Bar to only 13-inch and select 15-inch MacBook Pros, Apple was never fully committed to the idea, arrival of the redesigned 14-inch and 16-inch models in 2021 without the Touch Bar seemed to seal its fate.
The discontinuation of the 13-inch MacBook Pro ultimately represents Apple conceding that the Touch Bar failed to deliver on its potential. For power users, the superior performance and display of the 14-inch and 16-inch models overshadowed the loss of the Touch Bar.
Still, the Touch Bar had its fans and some users may miss it, an innovative feature ahead of its time, the Touch Bar never got its full chance to shine.
While it didn't have the longevity of other Apple innovations, the Touch Bar highlighted the company's willingness to take risks and push boundaries in its perpetual quest to enhance the user experience.