In a surprise community meeting yesterday, Nothing CEO Carl Pei revealed the company's plans to launch CMF, a new sub-brand focused on delivering beautiful tech products at affordable prices.
CMF (which stands for "Clean, Minimalist, Functional") will operate as a separate entity within Nothing, with its own team and branding. The goal is to bring Nothing's design philosophy of effortless style to the masses.
"We wanted to make tech that empowers more people, not just those who can splurge on the latest flagship", said Pei in the meeting. "CMF will give budget-focused shoppers access to our ecosystem while staying true to our ideals of timeless aesthetic and intuitive UX".
First on the CMF roadmap: earbuds and a smartwatch slated to drop later this year. While details are still sparse, Pei promised these devices will punch above their weight class in terms of build quality.
"In the sub-$100 price segment, it's rare to find gadgets that are durable and look/feel premium" Pei explicated. "CMF aims to disrupt expectations of what's possible at a low price point".
Meanwhile, the Nothing Phone 2 recently launched to critical acclaim, featuring next-gen specs like the Snapdragon 8+ Gen 1 chipset and a striking transparent back design.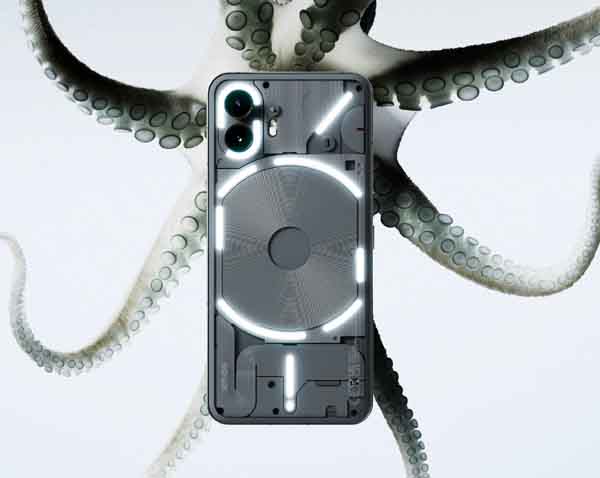 Rest assured, Nothing will keep doing what it does best: "Our main brand isn't going anywhere" Pei confirmed. "We'll continue driving innovation and pushing boundaries in the premium space".
In the coming months, expect more juicy details on the inaugural CMF wearables. Nothing seems poised to win over budget-focused buyers who still appreciate polished aesthetics.
But a question remains: can the young company successfully manage two brands simultaneously? We'll have to wait and see, but the smart thinking and hype-building marketing Nothing has displayed so far indicates they may just pull it off.
EDITOR PICKED:
Nothing Ear (2) Review: Stylish Design Meets Improved Performance