Apple has clarified why lossless audio support for its long-rumored Vision Pro VR headset will be limited to the USB-C version of the 2nd generation AirPods Pro. There's Gizmoweek listed about AirPods Pro 2 Lightning and USB-C Case – Clearing Up Feature Confusion, Gurman revealed that functionality of AirPods Pro 2 sold with the Lightning and the USB-C are 100% identical, only save for lossless on the Vision Pro headset.

In an interview, Apple VP Ron Huang revealed it comes down to wireless protocol differences between the USB-C and Lightning model earbuds.
Ron Huang said the H2 chip in the USB-C AirPods Pro supports 5GHz frequencies, enabling the higher throughput required for lossless audio streaming. But the H2 chip in the Lightning AirPods Pro 2 is confined to 2.4GHz only.
So while otherwise functionally identical, the USB-C AirPods Pro's 5GHz wireless support is the key enabler for lossless audio paired with the Vision Pro headset.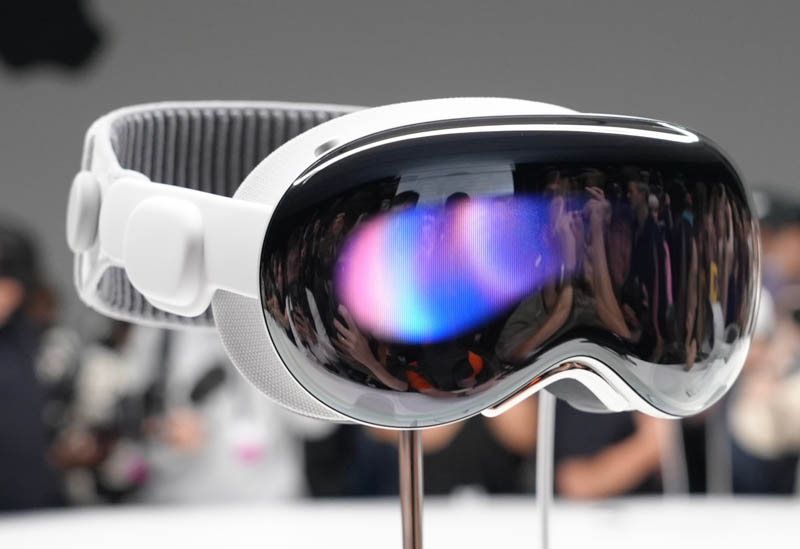 Apple Vision Pro Experience: Bringing the Real World to Your Screen
Apple claims the combination will deliver an ultra low-latency lossless audio experience, cementing the USB-C AirPods Pro as the optimal audio solution for its long-anticipated VR device.
The disclosure provides clarity on why Apple restricted the touted lossless VR audio features to the USB-C model only. It comes down to hardware-level wireless protocol differences between the two AirPods Pro variants.
While Lightning AirPods Pro 2 owners won't get lossless quality, Apple is unsurprisingly aiming to incentivize consumers to purchase its latest accessories for the ultimate experience on new devices like the Vision Pro.