Oh, snap! Vivo is back at it again, this time with the Vivo X Fold 2, a regular upgrade on their foldable phone lineup. While it doesn't bring any major design overhauls, it packs a wallop with upgraded hardware, a fresh software adaptation, and a sleeker, more lightweight body. Let's unfold the details, shall we?
Vivo X Fold 2 is dressed to impress, sporting three dashing colors: blue, red, and black. Its camera module has ditched the square-and-round glass combo of the X80 series, opting for the X90 series' independent round lens modules. This design choice, combined with the pixel-leather material for each color, offers a unique grip and feel that sets the phone apart from its predecessors.
Just when you thought foldable phones couldn't get any thinner, the vivo X Fold 2 goes and shaves off more than a millimeter of thickness! Not only that, it's also a whole 30 grams lighter. But don't worry, HIFI enthusiasts – the chip and mechanical mute button are still in the mix.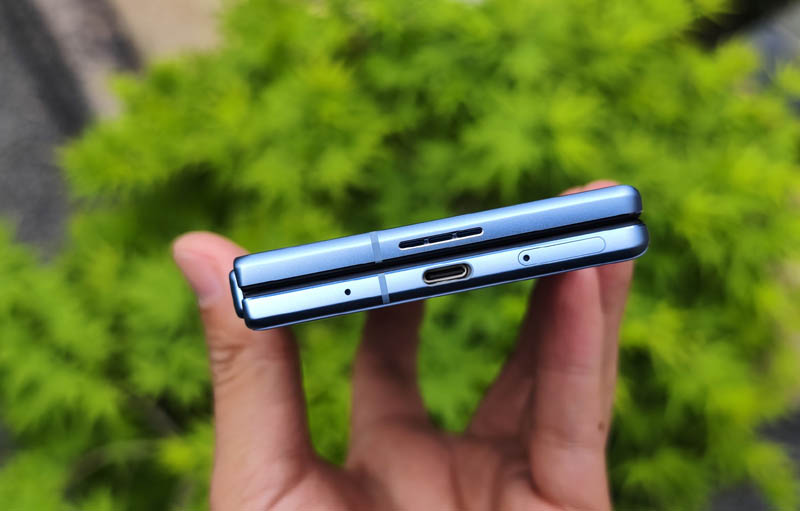 X Fold 2 boasts the Snapdragon 8+ Gen 2 processor and the Vivo image processing chip V2. It's the first to upgrade to the Wi-Fi 7 wireless network. As for the display, it packs a 120Hz refresh rate on both the internal and external screens, which are upgraded to Samsung E6 material. Dolby Vision playback and under-screen ultrasonic fingerprints are also supported.
The X Fold 2's battery morphs from 4700mAh to a beefier 4800mAh, while retaining 50W wireless charging capabilities. As if that wasn't enough, wired charging gets a jolt, leaping from 80W to a whopping 120W.
On the OS, the X Fold 2 brings more third-party apps, along with screenshot and mouse touch functions in half-screen mode. It's like having a mini notebook right at your fingertips!
EDITOR PICKED: Vivo X Flip Review: A Chic and Playful Foldable Phone Experience
In a surprising twist, Vivo decided to ditch the 5x telephoto lens from the X Fold+ in favor of an ultra-wide-angle lens for the Fold 2. It seems users didn't find much use for the telephoto lens, so Vivo decided to give them something they'd actually use.