With its ultra-thin 11.2mm/5.4mm body made possible by droplet hinge and stacking technology, last year's Xiaomi MIX Fold 2 Foldable phone ushered us into a new era of thin and light. However, due to various constraints, some compromises were made on the imaging front. The recently released Xiaomi MIX Fold 3 has addressed these shortcomings in imaging while continuing the lightweight legacy of its predecessor.
Design and Display
At just 255g, the Xiaomi MIX Fold 3 is astonishingly light for a foldable. When unfolded, it's thinnest point is only 5.26mm, and when folded, it's 10.86mm thick. The Fold 3 employs a newly designed droplet hinge, reducing the thickness when unfolded from 3.0mm to 2.7mm, and when folded, from 8.8mm to 7.7mm. Meanwhile, the width of the hinge is also reduced, freeing up 20% of space overall.
In terms of overall feel, the back of the MIX Fold 3 features a micro-arc four-curved surface back panel, fitting comfortably in the hand. The camera module also adopts a natural curved surface design, reducing the visual height of the camera. Together with the integrated ceramic panel, it exudes a serene and sharp character.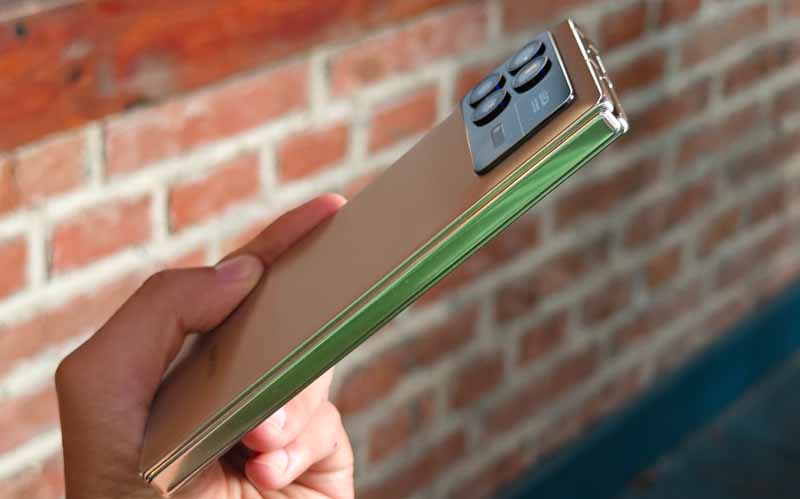 The external screen uses a 6.56-inch E6 display with a 21:9 ratio and 2600 nit peak brightness. When unfolded, the gorgeous 8.03-inch inner display dazzles with the same 2600 nit peak brightness, enabled by Samsung's Pol-less Plus technology for ultra-low power consumption. The foldable E6 display stretches edge-to-edge, providing a truly immersive viewing experience whether gaming, streaming or multitasking.
Cameras – Finally Delivering Foldable Imaging
The hardware investment in the MIX Fold 3's imaging system does not seem inferior to the flagship camera phone Xiaomi 13 Ultra. The Leica style, which worked very well in the previous two models, also appears on the MIX Fold 3. Therefore, from my personal perspective, the image review of the MIX Fold 3 focuses on the long-focus and color aspects.
Leica Image Processing
We are quite familiar with Xiaomi's two main image quality Leica style modes, "Leica Classic" and "Leica Vivid". From my personal use and that of my friends, the proportion choosing Leica Classic is obviously higher. I guess Xiaomi is happy to see experienced photographers using Leica Classic to capture traditional film-style images, while ordinary users can use Leica Vivid to get more vibrant, evenly exposed photos.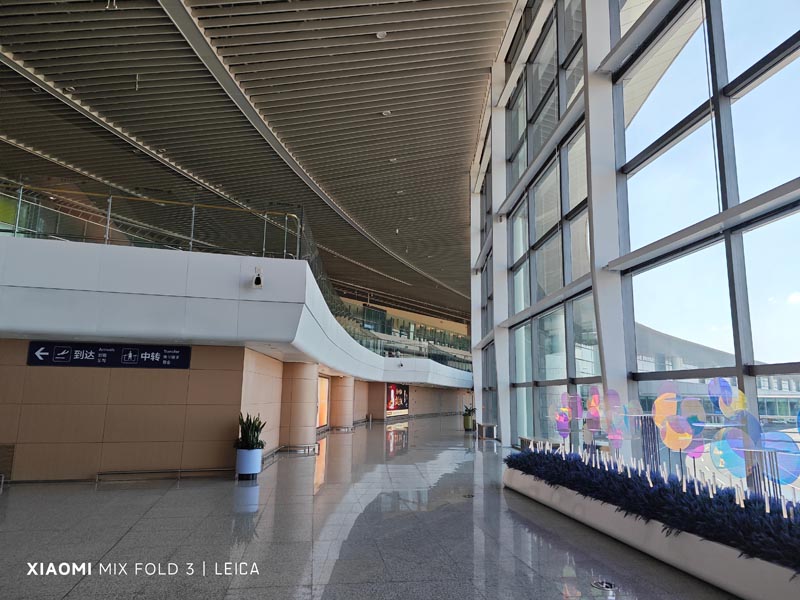 The Xiaomi MIX Fold 3 not only streamlines switching between Leica dual image modes but also allows quick changes between Classic and Vivid when shooting portraits. Skin tones appear delicate and fair with Leica Vivid, delivering very satisfactory results.
Long Focal Lengths
Having dual long-focus configurations on the MIX Fold 3 was indeed beyond my expectations. Both the main 50MP lens with OIS and the telephoto 12MP 2x optical zoom lens deliver excellent image quality. The 75mm equivalent focal length is particularly impressive – if only the f/2.0 aperture was larger, it would be perfect for portraits. MIX Fold 3 has finally achieved both long focus and slimness in one folding phone.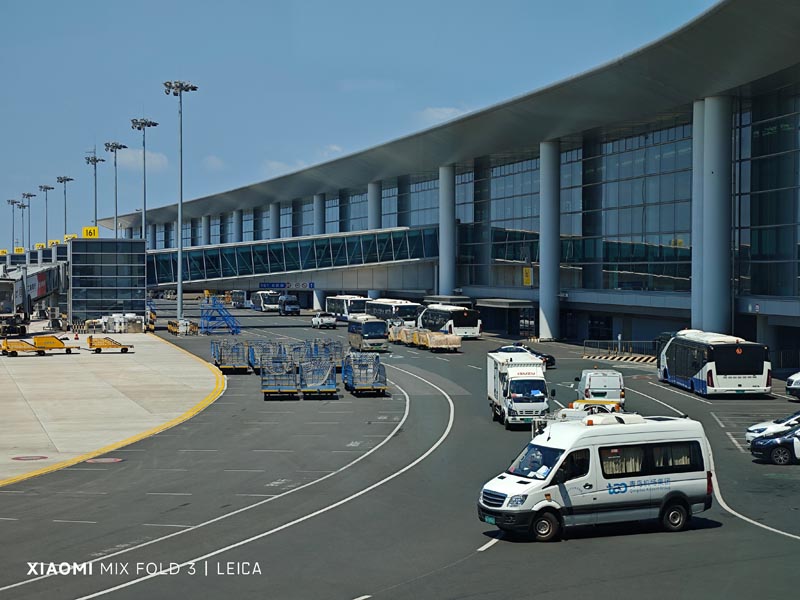 Custom Pro Modes
Personally, I prefer using the MIX Fold 3 for street photography with the pro camera mode. Compared to the Leica Classic default, I value more the enhanced tones, light contrast, vignetting and overall warm look provided by custom photography styles. The resulting images have a very rich, high saturation color that enhances texture beautifully.
Performance and Charging
In terms of performance, the MIX Fold 3 has jumped to the current flagship Snapdragon 8+ Gen 2 Leading Edition, working 67W wired and 50W wireless charging, takes just 50 minutes to fully charge the entire phone when folded – very quick for a large 4800 mAh battery.
Final
With excellent design, display, imaging, performance and charging, the Xiaomi MIX Fold 3 finally delivers a true flagship foldable phone experience. The improvements in camera hardware and image processing make the MIX Fold 3 a photography powerhouse. For foldable fans wanting both portability and premium photography in one device, the Xiaomi MIX Fold 3 is easy to recommend.