Major changes could be in store for Apple's high-end iPad Pro lineup based on emerging reports. The next-gen iPad Pro models launching in 2024 may swap the mini-LED screens for more advanced OLED displays.
Reliable Apple analyst Ming-Chi Kuo fueled rumors this week that four OLED iPad Pro models are in development. Codenamed J717, J718, J720 and J721, they likely represent 11-inch and 12.9-inch sizes.
OLED screens provide richer colors, truer blacks, improved contrast, faster response times, and they allow for slimmer device designs compared to LCD and mini-LED. This would bring the iPad Pro on par with iPhone and Apple Watch which already leverage OLED technology.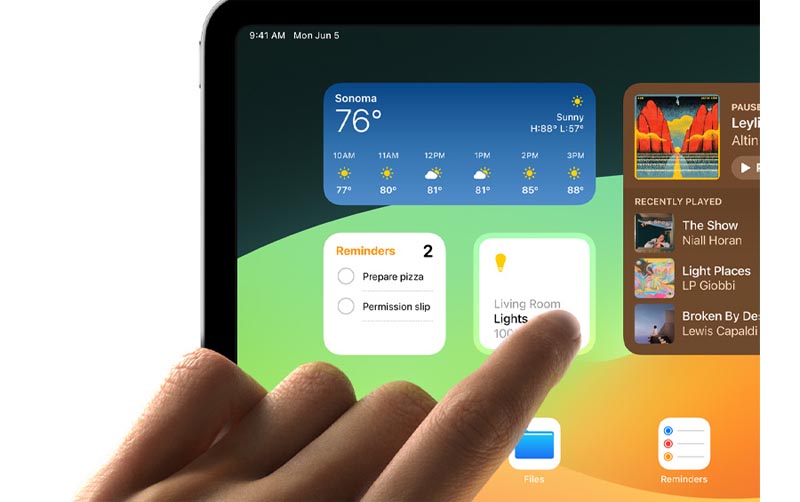 iPadOS 17 Experience: Widgets on Lock Screen, Multitasking and External Support
In addition to new display tech, the 2024 iPad Pros are expected to come in slightly larger 11.1-inch and 13-inch sizes. This would maximize the screen real estate while retaining a similar overall footprint.
Noted Apple leaker Mark Gurman also suggested a redesigned Magic Keyboard is in the works with a larger trackpad, giving the iPad Pro a more laptop-like feel.
While exciting, the move to OLED won't come cheap. The panels will add cost which could translate to higher starting prices for Pro models. But for professional creators and power users, the benefits may outweigh the price.
Apple last updated the iPad Pro in October 2022 with an M2 chip, Wi-Fi 6E, and hover features for Apple Pencil. The every-18-month refresh cycle points to the OLED models arriving around Spring 2024.
If rumors shape up, the next-gen iPad Pro will be the most advanced yet, with OLED completing Apple's transition to the display tech across all its major product lines.
EDITOR PICKED:
Unleashing iPad Pro Potential: How Become Your Mobile Workstation