Apple has released iOS 17.0.3 to address an overheating problem experienced by some iPhone 15 Pro users shortly after launch.
The over-the-air update is available in the Software Update section of the Settings app, release notes state it "provides important bug fixes and addresses an issue that may cause iPhone to run warmer than expected."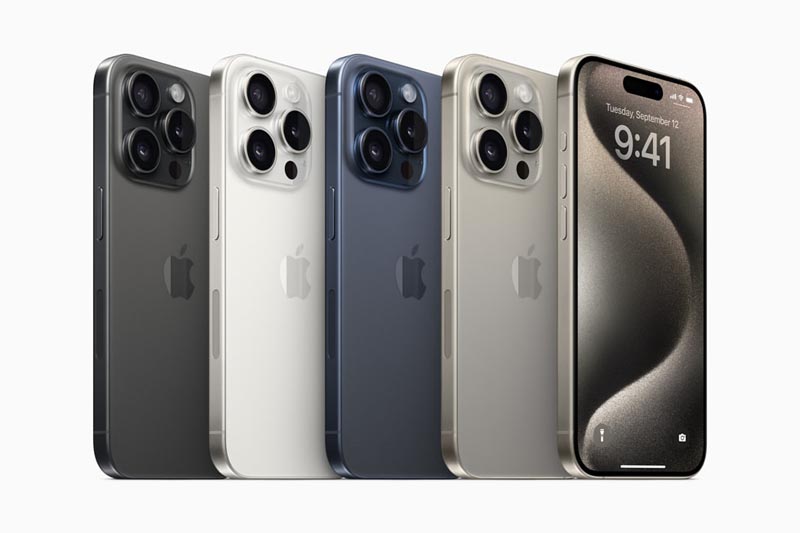 While not detailing specific bugs, Apple said the performance of the A17 chip is not impacted. Apple tech claims overheating may be tied to increased background activity normal after setting up a new iPhone 15 series.
iPhone 15 Pro Owners Report Overheating Issues During Use and Charging
Earlier, Apple suggested some third-party apps like Instagram, Uber, and gaming titles were contributing excess load causing overheating. Instagram has since shipped an update to remedy its app's contribution.
Apple maintains the titanium alloy chassis of iPhone 15 Pro models does not play a role in the issue. The company worked quickly to ship iOS 17.0.3 just 12 days after the prior update.
Ensuring iPhone 15 Pro maintain normal thermal performance is critical for Apple, while likely not a hardware defect, the reports risked tarnishing perception of the iPhone 15 Pro's headline titanium redesign.
Rapidly rolling out iOS 17.0.3 aims to proactively address the problem before it grew more prevalent. While sporadic, the cases generated outsized attention in media and social channels.
Apple continues emphasizing its agility at shipping targeted bug fix updates on an accelerated schedule, fast turnaround on iOS 17.0.3 exemplifies this renewed approach to squashing issues promptly.
EDITOR PICKED: iOS 17 Release: Brings Upgrades to Contact Poster, Standby, Stickers, Journal app