Recently revealed insights indicate Apple has massively expanded its artificial intelligence research budget, now spending millions per day. A key focus is developing generative AI to boost Siri's capabilities.
Apple recognized the promise of generative AI in 2019, building a dedicated team before the technology became mainstream. Led by ex-Google AI chief John Giannandrea, Apple aims to infuse Siri with sophisticated machine learning.
Despite having just 16 core members currently, Apple's generative AI team has made strides. Their Ajax GPT language model is said to surpass OpenAI's ChatGPT 3.5 in proficiency.
Apple also runs teams specializing in visual AI and multimodal AI. The company has ramped up recruiting as it pushes generative AI advances. CEO Tim Cook has voiced enthusiasm about the technology's potential.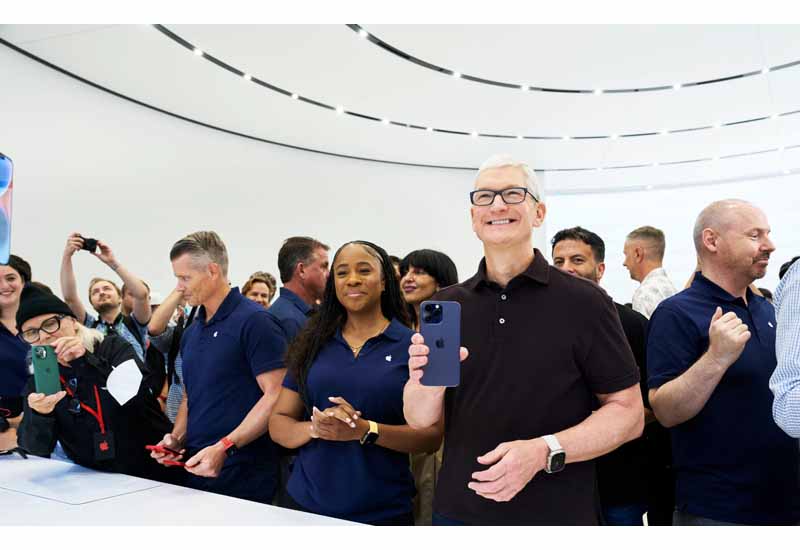 Ajax GPT has been trained using Apple's internal AXLearn framework, which enables efficient AI model development. After extensive training, Ajax GPT now boasts over 200 billion parameters.
Unlike companies that rely on cloud computing, Apple seems intent on running generative AI on-device using iPhone/iPad chips. This approach provides better data privacy protections.
how can such a colossal AI model run smoothly on an end-user device? Well, the answer to that lies in Apple's silicon chips. With the introduction of the M1, M2, and M3 chips, Apple has taken a leap in computing power. These chips, with their unified memory architecture and machine learning technologies, have the potential to efficiently run AI models like Ajax GPT, transforming the potential into reality.
Apple Next-Gen M3 Pro and Ultra Chip Aims to Supercharge Mac Performance
Deploying a 200+ billion parameter model like Ajax GPT locally requires substantial device storage and computing resources.
It's clear that Apple sees AI as a critical component of its future product ecosystem. If successful, the integration of Ajax GPT into Apple's products could revolutionize how we interact with our devices, making them smarter and more responsive to our needs.
In the grand scheme of things, Apple's aggressive move into AI could herald a new era of technology, one where our devices are not just tools, but intelligent companions that can understand and anticipate our needs. Imagine a world where your iPhone doesn't just respond to your commands, but can also suggest actions based on your habits, preferences, and even your mood. This is the world that Apple is aiming to create with its investment in generative AI.
EDITOR PICKED: Apple iPhone 15, iPhone 15 Pro Features: USB-C, telephoto lens, Color, Charging