With the iOS 17.2 developer beta, Apple has finally unveiled its own first-party Journal app for digital journaling. At first glance, Journal provides a clean and intuitive interface to log your thoughts privately. But it also aims to intelligently suggest relevant memories and media to look back on.
Opening Journal presents a blank canvas inviting you to start typing or scanning items in. The experience feels subtly refreshing compared to paper journals or cluttered note apps. Just tap the "+" symbol and begin pouring out your thoughts.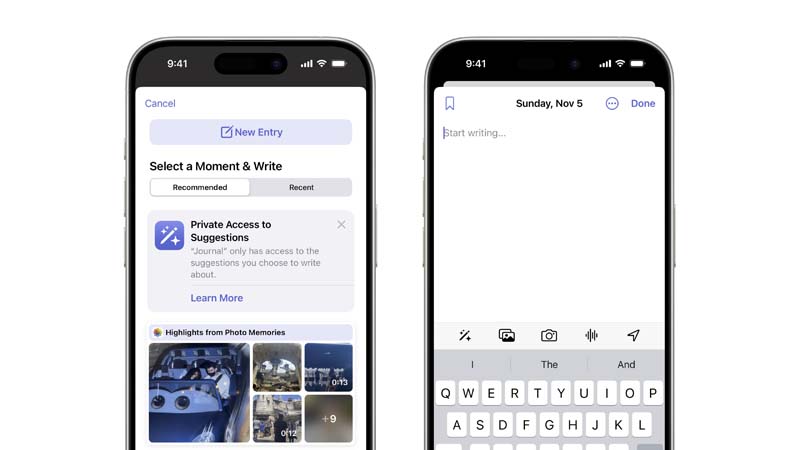 The streamlined design only surfaces bold, underline and attachments as formatting options. There are no templates, notebooks or folders. Journal simply focuses on letting you capture text, photos, audio and location in a chronological feed.
This versatility makes Journal ideal for logging daily events both monumental and mundane. Use it to track meals, workouts, weekend trips, social gatherings, fleeting feelings – anything that composes your life's journey.
While Journal entries default to the day they were created, you can customize timestamps to log events in the past or future. Scrolling up reveals your digital memories in an easily browsable timeline. Bookmark important moments with a quick swipe.
Beyond text, Journal intelligently suggests relevant photos, music, podcasts and locations to attach based on your recent activity. It studies your iPhone usage via on-device machine learning to tie meaningful context to your memories.
You remain firmly in control over what personal data is used for generating suggestions. The in-app privacy settings allow toggling data like music, contacts, location, etc on or off.
This thoughtful automation aims to enhance journaling's reflective nature. By highlighting related experiences across your digital life, Journal helps paint a richer picture of each moment.
At its core, Journal adopts Apple's privacy-first approach, suggestions utilize only local on-device processing. iCloud sync keeps entries end-to-end encrypted, not even Apple can access your private journals.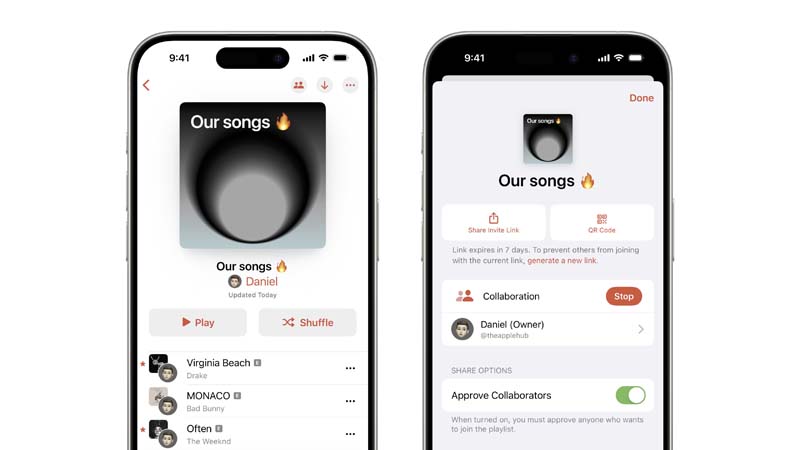 That peace of mind frees you to use Journal as an emotional release, separate from the performative pressures of social media sharing. Your unfiltered thoughts stay safely locked within the app.
For now, Journal provides a focused set of polished features covering the journaling basics. Looking ahead, I hope to see Apple iOS 17 expand capabilities for bookmarks, organization, templates and collaboration while retaining simplicity.
Ultimately, by intelligently combining text, images, audio and data, Journal creates an intriguing new digital space for self-documentation. It distills journaling down to its emotional essence. For life's big moments and quiet days alike, Journal invites you to write your story.