Apple has been rumored to be working on an Apple Watch Ultra 2 model that would feature an advanced MicroLED display. However, according to recent reports, this new gen watch ultra may not see the light of day until 2025 or even 2026.
Mark Gurman previously stated that Apple was aiming to launch the Apple Watch Ultra 2 with a MicroLED display by the end of 2024. But subsequent reports suggest the launch timeframe has been pushed back due to supply chain constraints and the high costs of manufacturing MicroLED screens.
So what exactly is MicroLED, and why is Apple interested in using it for the Apple Watch Ultra? Let's break it down.
The Benefits of MicroLED Displays
MicroLED is considered the next major innovation in display technology. It offers a number of advantages over existing display types like OLED and Mini-LED:
Higher brightness: MicroLED can achieve much higher brightness levels, making it ideal for always-on displays.
Increased efficiency: MicroLED pixels are self-emissive, meaning they don't require a backlight like traditional LCDs. This improves power efficiency.
Longer lifespan: MicroLED uses inorganic materials that are more resistant to burn-in issues that can affect OLED displays over time.
Higher resolution: With very small pixel sizes, MicroLED can enable super high-resolution displays.
Why MicroLED Makes Sense for the New Gen Apple Watch Ultra 2
For a device like the Apple Watch where battery life and screen size are constrained, MicroLED offers compelling benefits. The increased brightness and efficiency would allow Apple to add always-on display capabilities without sacrificing battery life.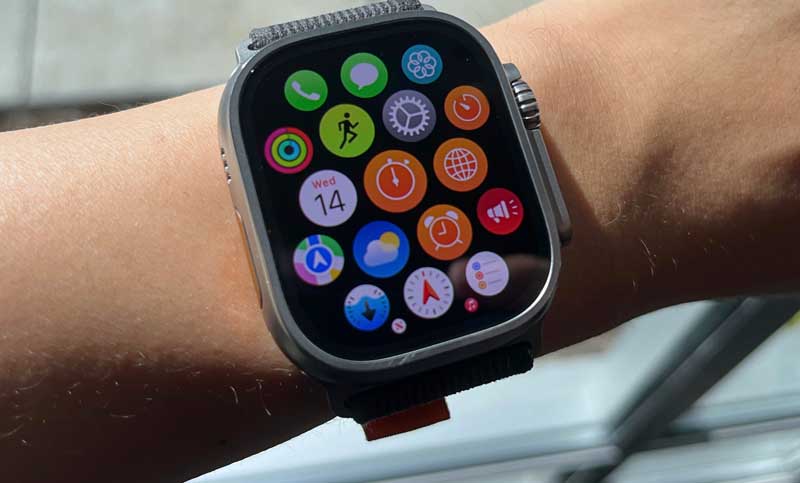 And the smaller pixel size would let Apple pack more pixels into a tiny watch display, enhancing sharpness and image quality. This level of visual refinement makes sense for a premium "Ultra" model.
OLED vs. MicroLED: The Future of Smartphone Displays
While OLED has become ubiquitous in smartphones like the iPhone, MicroLED may someday replace OLED even in phone displays. Some users still prefer LCD screens to avoid OLED-related issues like burn-in. MicroLED would offer increased lifespan without these drawbacks.
Apple is investing heavily in developing MicroLED, having spent over six years and hundreds of millions of dollars on research and development. Bringing MicroLED production in-house could reduce Apple's reliance on display suppliers like Samsung or LG.
Apple's Roadmap: From Apple Watch to iPhone to AR Headsets
Based on Apple's focus, it seems likely the first MicroLED displays will come to the Apple Watch before expanding to other products. Reports indicate Apple is also looking at MicroLED for future AR headsets, where the technology's brightness and pixel density would enable a more immersive experience.
And eventually, MicroLED may make its way to the iPhone, following in the footsteps of previous display innovations like OLED. But that likely won't happen until Apple has successfully scaled MicroLED production for smaller devices like the Apple Watch Ultra.
The new gen Apple Watch Ultra 2 with dazzling MicroLED display remains an exciting but distant possibility. While Apple fans may have to wait a bit longer for this rumored next-generation wearable, the innovations it promises could be well worth the wait. For now, the countdown is on for 2025 or beyond.
EDITOR PICKED:
Apple WatchOS 10 Experience: Better Running Apple watch series 8 and Watch Ultra
Apple Watch Ultra / Series 8 Review : A Fitness Fanatic's Dream Come True
Apple Watch Series 8: Predict Ovulation and Menstrual Cycles Tracking Wearable for Women