Apple WWDC 2023 announced new watchOS 10 update, making the device more user-friendly and powerful than ever before. With new features such as two watch faces (Palette face and Snoopy), interface changes, and health, widgets, cycling, golf, watchOS 10 is taking the wearable market by storm, here's review, into nitty-gritty of this exciting update.
Apple Watch Ultra / Series 8 Review : A Fitness Fanatic's Dream Come True
New Interface
New Interface of Apple Watch have been given a major overhaul with watchOS 10, "we've redesigned the interface, allowing users to experience Apple Watch like never before," said Alan Dye. The side button now brings up the Control Center instead of the task manager, making it easier to control the watch. The Control Center can be accessed from any screen, providing quick access to features such as battery life, Do Not Disturb, and Airplane mode.
Swipe up gesture from the bottom of the screen has been replaced by widgets, which can be stacked and scrolled through by rotating the Digital Crown. Double-clicking the Digital Crown now brings up the multitasking view instead of switching to the last used app, making it easier to navigate between apps.
Some background colors have changed from dark to light, and the app list is now in a waterfall format. Rotating the Digital Crown now scrolls through the app list, rather than zooming in on the icons.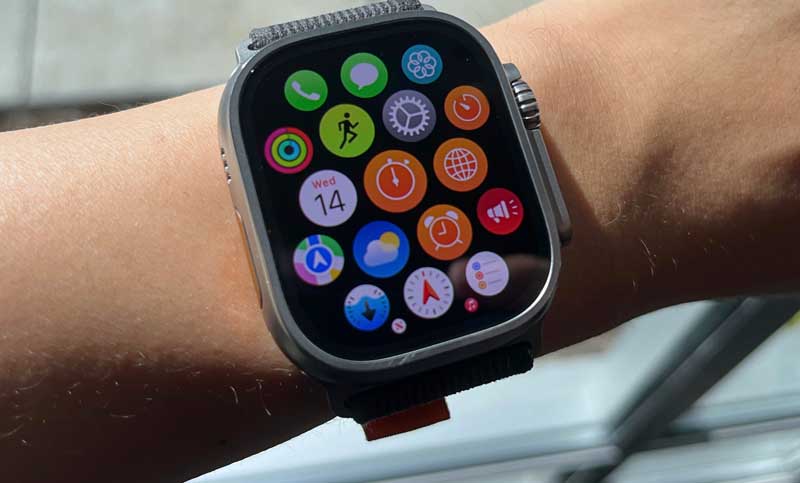 Watch Faces: Palette and Snoopy
In true Apple fashion, watchOS 10 introduces two captivating watch faces: Palette face and Snoopy, Palette is a gradient watch face that changes as the hands move, providing a unique and eye-catching effect. The Snoopy watch face, more dynamic, with Snoopy reacting to the weather and making random, adorable movements every time the screen lights up. Both of these new faces are a fun and playful addition to the already impressive lineup of watch faces.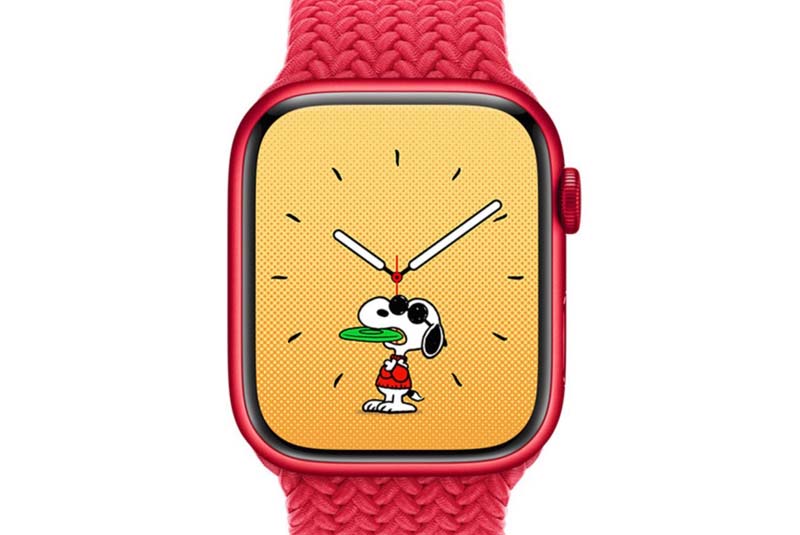 Widgets
The widgets in watchOS 10 have been given a major upgrade. Users can now scroll through stacked widgets on any watch face by rotating the Digital Crown. These widgets include to-do lists, weather updates, news, and more. Machine learning algorithms also present timely widgets, such as upcoming video conferences, medication reminders, and to-do items. Users can add, remove, and interact with widgets by long-pressing them.
Apps
The system apps in watchOS 10 have been redesigned to feature a central display of content, with options or additional information placed in the corners. This UI layout makes better use of the watch's screen, and it may be a trend for future Apple Watch app changes.
World Clock
The World Clock in watchOS 10 can now display different colors based on the time of day, with light colors representing daytime and dark colors representing nighttime. This feature is a subtle but welcome addition to the World Clock app.
Weather App
The Weather app in watchOS 10 now provides more information, including wind speed, UV index, 12-hour weather, and weekly weather. The UI is also more consistent with iOS design, making it easier to use.
Timer
The timer in watchOS 10 now has a larger icon, making it easier to access. Additionally, users can connect various Bluetooth-enabled bike sensors to include rhythm and power in standard metrics, and a new cycling power training view is available. Cycling workouts will automatically appear in real-time on the iPhone, and users can view heart rate zones, elevation, current speed, maximum speed, distance, and more.
Functional Threshold Power (FTP) can be estimated based on power, heart rate, and exercise data, and users can view their current power zone and trace their time spent in each power zone. These improvements make the Timer app a must-have for anyone interested in cycling.
Hiking
The Hiking feature in watchOS 10 has been improved, mainly in the Compass and Maps features. The Compass feature now has two new waypoints that show the last location where the carrier signal was received to avoid losing signal when receiving information or making a call. In case of an emergency, a new SOS waypoint will appear to indicate the location where a distress signal can be sent.
Elevation data is now available in the app, allowing users to view saved waypoint information in 3D. This makes it easier and faster to find the starting point, making the Hiking feature a great tool for outdoor enthusiasts.
Golf
The Golf feature in watchOS 10 has been given a major upgrade. The motion sensors in Apple Watch Series 8 or Apple Watch Ultra can detect quick changes in speed and acceleration, such as swinging a golf club or tennis racket, and this data is now available to developers.
For example, Golfshot can detect the small movements of the wrist to help optimize the golf swing. These improvements make the Golf feature a must-have for anyone interested in improving their golf game.
Maps
The Maps feature in watchOS 10 has been updated with new Topographic maps starting in the United States, providing contour lines, shaded terrain, altitude, and other details. Points of interest and trailheads will also be marked, and users can search for nearby trails and trailheads. This feature provides an API for developers to develop richer third-party apps, making it easier to integrate with other apps.
Health
Apple has recognized the importance of mental health, and it has added several mental health tools to the Mindfulness app in watchOS 10. The app allows users to record their current emotional feelings and further describe their feelings. Even without an Apple Watch, users can record their mental state in the Health app on their iPhone.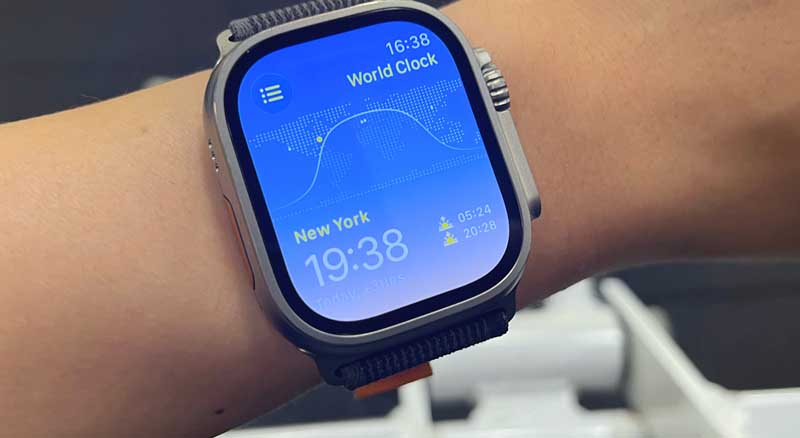 For kids, health apps are increasing their focus on visual health. With the environment light sensor on the Apple Watch, parents can monitor the time their children spend outdoors and encourage more outdoor activity. This data can be viewed by parents. Additionally, iOS devices with proximity sensing capabilities can alert users if they are too close to the device, prompting them to move further away.
Apple Watch Takes Health to the Next Level with watchOS 10!
watchOS 10 is an impressive update that brings significant changes and improvements to the Apple Watch. The new watch faces, widgets, more user-friendly and health apps in the Mindfulness app is a welcome addition.
The 1nd beta of watchOS 10 released to developers, not surprising that watchOS 10 updates for its apple watches in 2023, Apple has launch watch series 8 and watch ultra last year and the stable version OS 10 will be available in the fall.
WWDC23 Editor Picked:
iPadOS 17 Experience: Widgets on Lock Screen, Multitasking and External Support
How to Use and Customize Standby iOS 17 turn your iPhone into a Smart Display
How to Make the Most of iOS 17's Contact Poster Feature on Your iPhone
Apple Vision Pro XR Headset Review: A Glimpse into the Future of XR?