Tech enthusiasts are once again being treated to a flood of details about Google's upcoming Pixel 8 and 8 Pro ahead of any official launch event, Google Pixel Sets October 4 Hardware Event to Unveil Pixel 8 Phones and Pixel Watch 2. According to tech reviewer Marques Brownlee, this points to a strategic marketing play by Google.
Brownlee noted on X that Pixel leaks covering renders, photos, and even hands-on videos have become an annual tradition. He joked that there's little point in Google holding its traditional fall hardware event anymore since "everything gets leaked, I can almost guarantee there will be a full video review of this phone before it even gets officially announced."
This rampant leaking suggests Google may be embracing more openness and hype-building by allowing partners and insiders access to unreleased devices. The extensive early Pixel 8 coverage generates excitement and signals a shift from Google's historically more secretive launch approach.
So far leaked Pixel 8 Pro details include a 360-degree preview from The Verge, online simulator showing the 8 Pro model exterior and its newly added temperature sensor. There are also rumors of only modest upgrades over last year's models, leading MKBHD to quip the announcement will be "marginally better than last year."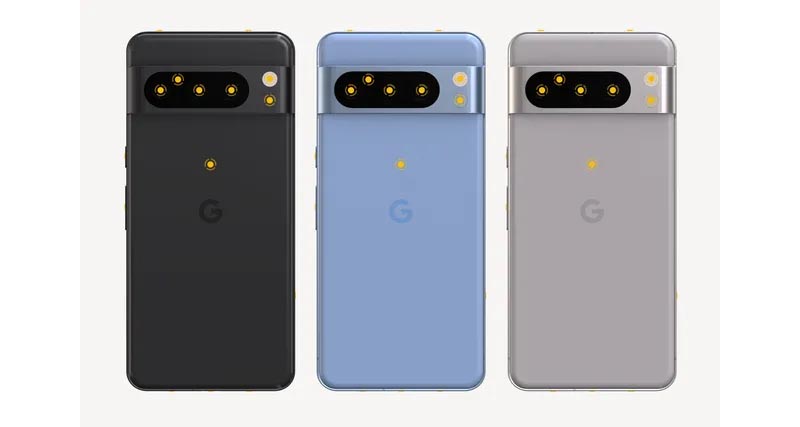 While keeping some specifics under wraps, Google appears comfortable letting enthused reviewers and tipsters share Pixel 8 hands-on impressions weeks before retail availability. This viral marketing technique harnesses public tech excitement that Google itself might fail to generate.
Of course, the company must walk a fine line, since too many leaks risk undercutting its ultimate launch presentation. But Google seems willing to stoke anticipation, confident its in-house Pixel team can still wow users when the Pixel 8 line actually ships this fall.
EDITOR PICKED: Leaked Pixel 8 Pro Prototype Reveals Redesigned Cameras and Infrared Health Sensor