Two years have passed since the release of Huawei Mate X2. Today, we take a closer look at the latest iteration in the series, the Mate X3. With significant improvements in design, weight, and size, this foldable device challenges the competition to a new level.
Design and Appearance
The Mate X3 boasts a refreshed design, differentiating it from its predecessor. The folding screen hinge now allows for smooth hovering at any angle, enhancing the device's usability and convenience. The rear camera module features design elements reminiscent of the Mate digital series, adding a touch of familiarity to the device.
The side of the Mate X3 is adorned with a silver finish, and brushed metal seamlessly integrates into the back cover. Huawei's official statement describes the lens module as a "hanging window," showcasing the company's commitment to innovation and aesthetics.
Size and Weight: The Thinnest and Lightest Foldable Yet
The most significant upgrades in the Mate X3 are its size and weight. Weighing in at just 247g, this foldable device is exceptionally light, making it comfortable to use for extended periods. Moreover, the phone's thickness in the folded state is an impressive 11.21mm, edging out the Xiaomi Mix Fold 2 (11.26mm) to become the thinnest internal folding phone on the market. Unfolded, the Mate X3 measures a mere 5.3mm in thickness.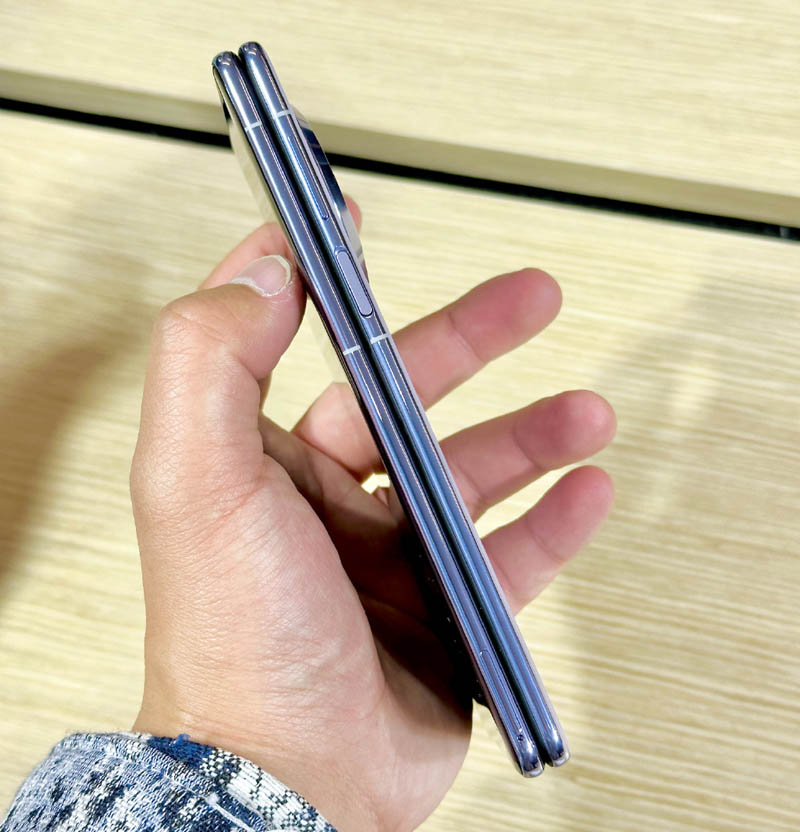 Performance and Features
The Mate X3 is powered by a Snapdragon 8+ 4G processor, ensuring smooth performance and fast processing speeds. The device comes with a 4800mAh battery, providing ample longevity for users on the go. Charging options include 66W wired charging and 55W wireless charging, ensuring your device is always ready for action.
In addition, the Mate X3 supports IP68 waterproof and dustproof standards, offering protection against the elements and accidents. This folding marvel is not only stylish but also durable.
Pricing
Huawei Mate X3's starting price is 12,999 RMB (approximately USD $1,910), reflecting the premium nature of the device.