Get ready for experience with Apple's latest iOS 17, Welcome to the world of iOS 17, we've got the inside scoop on what to expect from this groundbreaking update.
Dynamic Island
Say goodbye to the days of Siri's "round ball" blocking your screen. With iOS 17, about Dynamic Island, a new interactive method that combines a fresh screen opening approach. This innovative feature will be integrated into the Siri interaction interface, allowing for a more seamless and unobstructed user experience.
A Lock Screen Makeover: More Info, More Customization
With iOS 17, the lock screen interface will undergo a major revamp, displaying more information and offering richer UI customization options. You'll be able to see essential details in a larger area, and Maps will display real-time maps and route planning directly on your lock screen. Plus, iPadOS 17 will also adopt these exciting new features.
Smart Home Integration on the Lock Screen
The iOS 17 lock screen won't just look better – it'll be smarter, too. When your iPhone is attached to the MagSafe charging base, the lock screen will display a smart home control interface, complete with schedules and weather updates. This enhancement further solidifies iOS devices as major players in the smart home arena.
UI Improvements Galore
Expect to see a host of UI optimizations in iOS 17, from more interactive desktop widgets to an updated control center display. We'll have to wait until WWDC23 for the full reveal, but rest assured that these enhancements are on their way.
Accessibility
Apple continues to set the bar high with its accessibility features, and iOS 17 is no exception. New updates include a streamlined interface for users with cognitive disabilities, Live Speech and Personal Voice functions for those with hearing impairments, and improved magnifying glass and directional reading capabilities for visually impaired users, Apple Announces Inclusive Design with New Accessibility Features.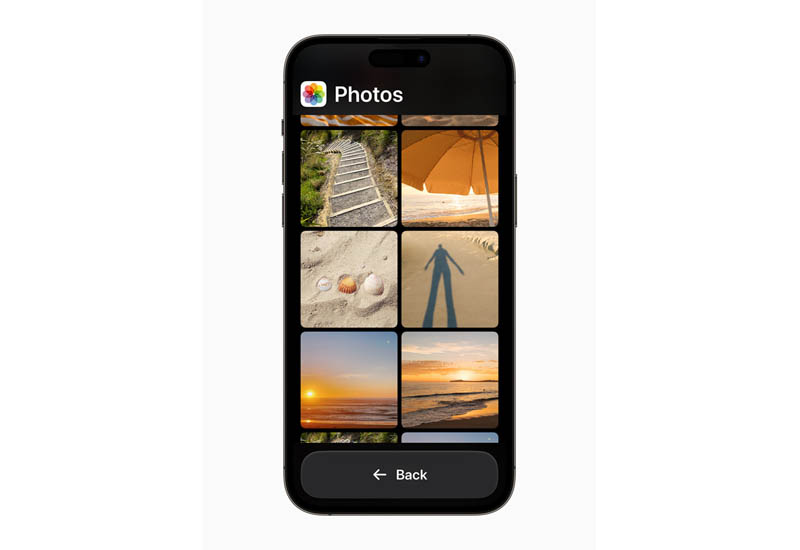 Live Speech and Personal Voice work together to help individuals with language disabilities communicate more effectively. Users can input text, and their device will convert it into speech – even during phone calls and FaceTime. Personal Voice uses machine learning to mimic the user's voice, providing a more familiar and comforting communication experience for both the individual and their loved ones.
App Updates: Health, Wallet, Music, and More
iOS 17 will also bring updates to a variety of apps:
The Health app will feature an optimized interface, emotion tracking, vision-related health functions, and availability for iPad users.
The Wallet app will adopt a new design with card search functionality and a refined classification system.
Apple Music may display lyrics on the lock screen interface.
Flashlight brightness will be continuously adjustable.
Find My services will be enhanced, and AirPlay performance will be improved.
New Diary App
Apple is also reportedly developing a new diary app with the potential to access health information securely. If successful, this app will be released as a built-in feature with the iOS 17 system update.
Compatibility: Will Your Device Make the Cut?
Most devices running iOS 16 should be able to upgrade to iOS 17. However, it's still unclear whether the iPhone X and iPhone 8 series will be compatible with the update.
With the introduction of Dynamic Island, improved lock screen features, and a slew of accessibility and app updates, iOS 17 and the iPhone 14 Pro series are set to take the Apple experience to new heights. We can't wait to see what other surprises Apple has in store for us at WWDC23.