Well, it's about time! Apple appears to be waving the white flag, finally ditching their proprietary MFi certification for USB-C cables. It seems that the iPhone 15 series will jump on the universal USB-C bandwagon, while keeping the charging power at its original level. For consumers, this change is a breath of fresh air, as it means less hassle with cables and compatibility.
This sudden switcheroo comes on the heels of a stern warning from the European Commissioner, who cautioned Apple against limiting USB-C cable functionality. If Apple continued to play hardball, the company risked seeing iPhones banned from EU markets after new laws take effect. German media sources mention a mid-March EU meeting where similar warnings were issued.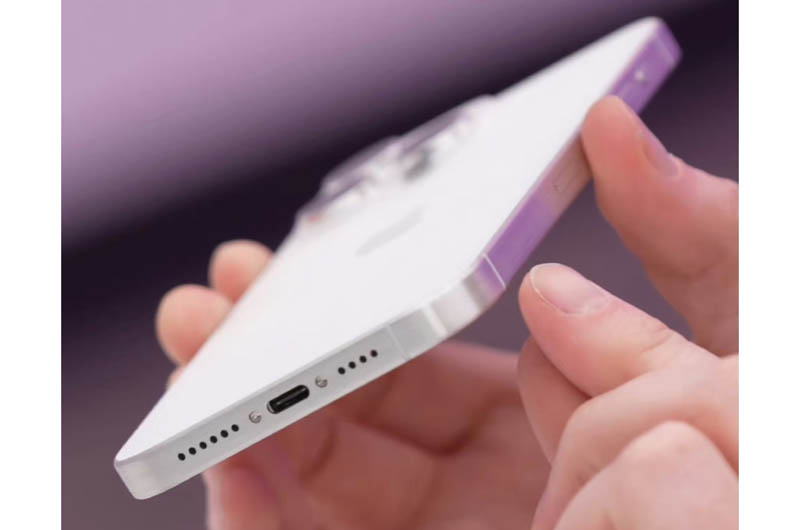 EDITOR PICKED: Apple Watch Ultra / Series 8 Review : A Fitness Fanatic's Dream Come True
The iPhone 15's full-blown USB-C interface update is a strategic move by Apple, considering the EU's plans to unify charging ports for all portable electronic devices by 2024. This means that the Type-C interface will reign supreme, becoming the go-to charging standard across the board.
Apple has been clinging to its Lightning interface for years, but it's clear that the tides are changing. Fast charging technology has advanced leaps and bounds, and Apple is grudgingly catching up. Nowadays, many Apple devices have already made the switch to the Type-C interface, including the MacBook and iPad series.
Apple finally loosening its iron grip on proprietary cables, making life a bit easier for iPhone users everywhere. Although the charging power rate of the iPhone 15 series is unknown, the adoption of universal USB-C cables is a welcome change for consumers and a nod to the ever-evolving world of tech.