At its System LSI Tech Day 2023 event, Samsung highlighted several new semiconductor technologies including its next-generation Exynos 2400 processor.
The Exynos 2400 brings substantial improvements to CPU, GPU, and AI performance according to Samsung, CPU is claimed to be 70% faster than the prior Exynos 2200, while AI processing capability improves 14.7 times.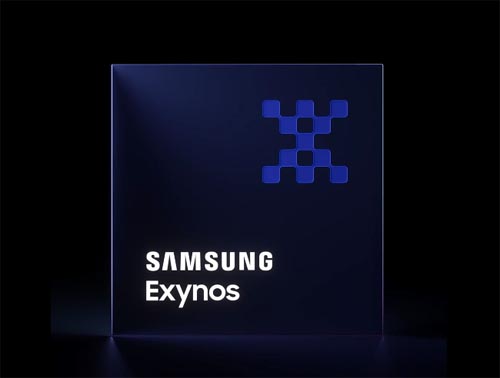 Samsung Exynos 2400 Chipset Packs Next-Gen Cores and Graphics for Galaxy S24
For graphics, the chip utilizes a new AMD-based Xclipse 940 GPU leveraging RDNA3 architecture. The GPU has 6 Workgroup Processors and is optimized for gaming with advanced ray tracing capabilities.
Live demos displayed significantly enhanced ray-traced visuals including global illumination, reflections, and shadows, boosts realism in supported games.
On the AI front, Samsung tailored the Exynos 2400 for efficient on-device processing. One demonstration showed text-to-image generation running locally on a smartphone.
The company is utilizing its Humanoid platform to enable more advanced AI experiences integrating multiple capabilities like sensing, computing, and connectivity.
Additionally, the next-gen 5G modem supports satellite communications for potential emergency messaging uses, was previewed in collaboration with Skylo Technologies.
While performance specifics weren't disclosed, the Exynos 2400 appears to make major strides over prior Exynos chips. The CPU, GPU, and AI gains should deliver tangible benefits.
Samsung has faced losses in its non-memory semiconductor business recently but expects improved profitability starting in Q4 2023.
The Exynos 2400 is anticipated to power the Galaxy S24 series in many regions outside North America, Samsung seems committed to expanding Exynos adoption going forward.
By revealing the capabilities of its newest processor well ahead of the next Galaxy phone launch, Samsung aims to showcase technology leadership in critical areas like AI and graphics, Exynos 2400 sets the stage for more competitive Galaxy devices versus rivals.
EDITOR PICKED:
Samsung Blazing Fast PRO Ultimate SD and MicroSD Cards for Content Creators
Samsung Develops New LPCAMM Memory to Transform PC and Data Center DRAM