On March 25th, Apple CEO Tim Cook made a special visit to a few developers and author studios in Beijing, where they discussed the development of iOS applications and games within the Apple ecosystem. Cook engaged with three groups of developers, including the creators of the popular NOMO CAM app, a health tracking application, and a game development studio.
EDIT'S PICK: MacBook Pro M2 Pro/MAX 14-inch/16-inch 2023 Review: A Powerful Laptop
A Deep Dive into NOMO CAM
During his visit, Cook met with @flypig, the developer behind the popular NOMO CAM app. They discussed the various camera lenses that the app can simulate, as well as other features currently in development. These include the simulation of retro cameras and the pursuit of skeuomorphic details, which add an extra layer of realism to the app's interface. Cook also had the opportunity to take photos using a simulated retro camera, complete with the iPhone's Haptics Engine feature.
Health Tracking and Apple Watch Dials
Cook's next stop was a meeting with Zhang Gong, the developer behind a health tracking application and several Apple Watch dial-related apps. During their conversation, Cook inquired about whether the health app considered the metabolic differences among various age groups, highlighting Apple's ongoing commitment to user-centric design.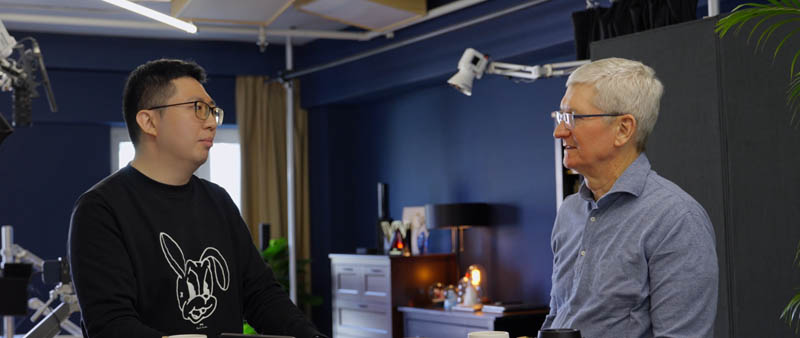 Game Development with a Personal Touch
Finally, Cook met with IRISLOFT, an independent game development studio run by a couple who joined forces thanks to their shared passion for game development. Their story adds a personal touch to the world of app development, showcasing the dedication and creativity that goes into building innovative games within the Apple ecosystem.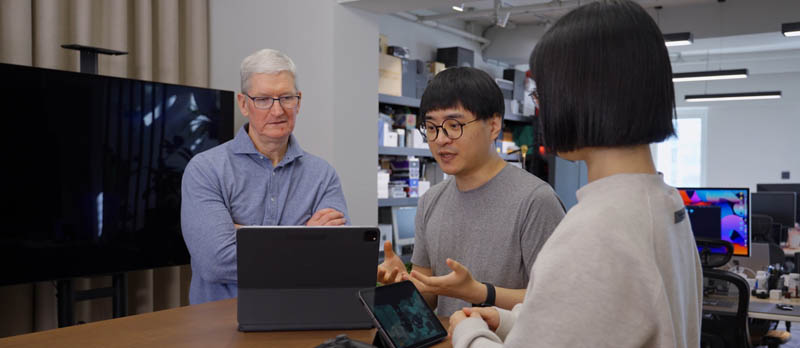 A Glimpse into the Future of Apple's Ecosystem
Tim Cook's visit to these Beijing developers offers a unique insight into the ongoing development of iOS applications and games, as well as the individuals behind these innovative creations. As Apple continues to foster a thriving ecosystem of apps and games, these collaborative encounters reinforce the company's commitment to supporting developers and pushing the boundaries of what's possible on iOS platforms.