Xiaomi has unveiled a brand-new smartphone that's sure to make Disney fans swoon. The limited edition Xiaomi Civi 3, which pays homage to Disney's 100th anniversary, features a charming Mickey Mouse themed that's sure to delight fans of the beloved character. But it's not just the design that's impressive – the phone is packed with high-end specs that make it a true powerhouse.
Display
Features of the Xiaomi Civi 3 is its gorgeous 6.55-inch OLED curved display, which boasts a 120Hz refresh rate and 240Hz touch sampling rate. The display is Dolby Vision and HDR10+ certified, and offers a 12-bit color depth and 1920Hz high-frequency PWM dimming. But what really sets it apart is its peak brightness of 1500nit, making it one of the brightest displays on the market.
Processor
Civi 3 is powered by a MediaTek Dimensity 8200-Ultra chip, along with LPDDR5 memory and UFS 3.1 flash storage. It also features a 4000mm² VC liquid cooling system and 10567.9mm² graphite cooling, which helps keep the phone running smoothly even during intensive tasks.
Camera
But what really sets the Xiaomi Civi 3 apart is its camera system. The phone features a front-facing dual-camera system that includes a 32MP main camera and a 32MP ultra-wide-angle camera,both of which are optimized for portrait photography and group selfies. The rear camera system is even more impressive, with a 50MP main camera, an 8MP ultra-wide-angle camera, and a 2MP macro camera. With this setup, you can capture stunning photos and videos with ease.
Battery
Civi 3 also boasts a 4500mAh battery that supports 67W fast charging, which means you can fully charge the phone in just 38 minutes. And with features like a Z-axis linear motor, under-display fingerprint sensor, NFC, and infrared remote control, this phone truly has it all.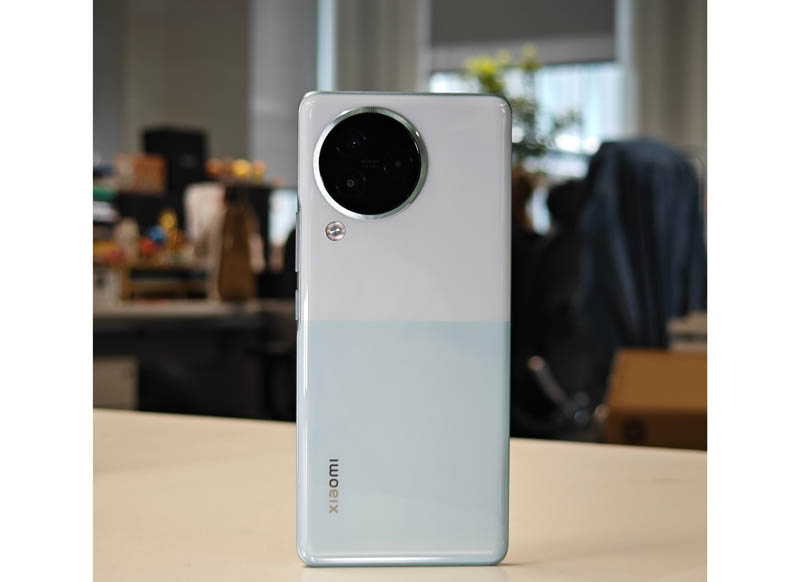 If you're interested in getting your hands on the Xiaomi Civi 3, you'll be happy to know that it's available for pre-order now (limited edition Mickey Mouse themed released in early June). The phone will be officially released on May 31st at 8 pm on China market, with prices starting at 2,499 yuan for the 12+256GB model. So if you're a Disney fan who's looking for a powerful and stylish new smartphone, the Xiaomi Civi 3 is definitely worth considering.
EDITOR PICKED:
> Xiaomi Civi 3 Disney 100th Anniversary Limited Series: A Magical Collaboration!
> Xiaomi Civi 3: The World's First Phone with MediaTek Dimensity 8200 Ultra Chip