How Apple's AirPods have evolved into a versatile listening device with health features, and why they could be the next big thing in the hearing aid market.
Apple's AirPods series has completely changed the game for wireless earbuds, selling over 100 million units and becoming the company's most successful new product in recent years. With each update, the AirPods have evolved to cater to different user preferences. But what if we told you that in the near future, listening to music could be just one of many features offered by these innovative earbuds? There's how the AirPods are paving the way for a new era of smart listening buds.
Apple Vision Pro Experience: Bringing the Real World to Your Screen
Charging Forward with USB-C
As the EU pushes for a unified USB-C standard, Apple is gradually phasing out its proprietary Lightning interface. According to insider Mark Gurman, the AirPods Pro 2, set to be released after the iPhone 15, will make the switch to a USB-C charging case. Meanwhile, the AirPods 3 and AirPods Pro have already been updated with MagSafe charging cases, signaling a complete transition to USB-C in the coming years.
Health Features in Your Ears
Apple has long been a pioneer in incorporating health-related features into its devices, and the AirPods are no exception. Gurman revealed that the company is working on adding hearing health checks and temperature monitoring to the earbuds. A hearing test function would let users assess their hearing capabilities by playing different frequencies and sounds, much like the ECG feature on the Apple Watch.
Moreover, Apple's latest Apple Watch Series 8 and Apple Watch Ultra models include temperature sensors that help predict and record women's menstrual cycles more accurately. If the AirPods were to be equipped with similar sensors, they could potentially make use of this same algorithm.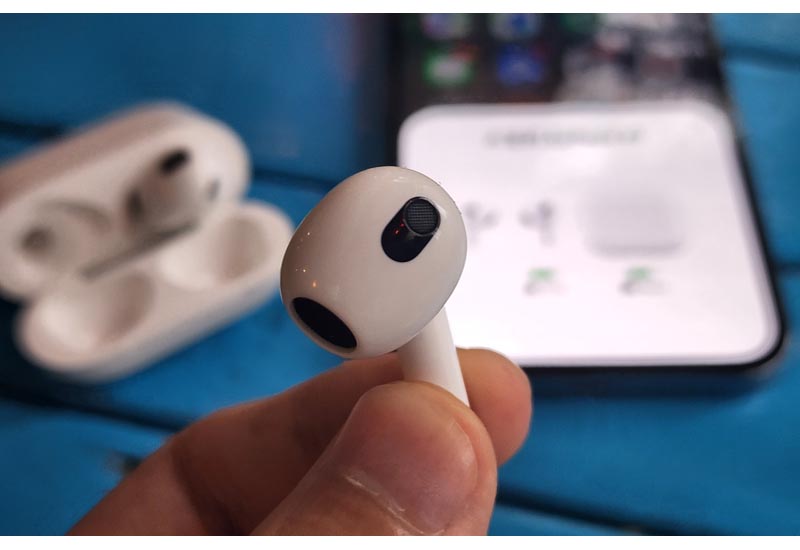 A New Frontier: The Hearing Aid Market
Apple's interest in health research extends to the hearing aid market, where it aims to provide users with early detection of colds or other illnesses through temperature monitoring. The company has already added conversation enhancement and real-time listening features to the AirPods, which, while not FDA-certified, have been adopted by many people with mild hearing loss as a more affordable and stylish alternative to traditional hearing aids.
Apple isn't alone in this pursuit; Samsung's Galaxy Buds Pro have also been found to help those with mild to moderate hearing loss. With the FDA now approving over-the-counter hearing aids, brands like Sony and Jabra have launched their own devices, offering a variety of designs and features that appeal to younger consumers.
Future of AirPods: A Market Disruptor?
If Apple can secure FDA certification for its AirPods or develop an over-the-counter hearing aid version, it could tap into a vast new market. Compared to traditional hearing aids, earbuds with environmental sound enhancement functions like transparency mode offer a more affordable, low-maintenance, and fashionable alternative.
With the potential to transform the hearing aid market and continue pushing the boundaries of what earbuds can do, Apple's AirPods are proving to be more than just a listening device. As we look to the future, it's clear that the AirPods series has the potential to revolutionize not just the way we listen to music, but also the way we monitor our health and well-being.
EDITOR PICKED:
MacBook Air 15-inch M2 review: Bigger Screen for Lightweight Laptop
Apple Unveils the Vision Pro: A Game Changer in Spatial Computing
How to Use and Customize Standby iOS 17 turn your iPhone into a Smart Display