Huawei has quietly started accepting pre-orders for its flagship Mate 60 Pro+, live on Huawei online store with a 1,000 RMB deposit. So what's different specs of both phones? here's Gizmoweek's listed.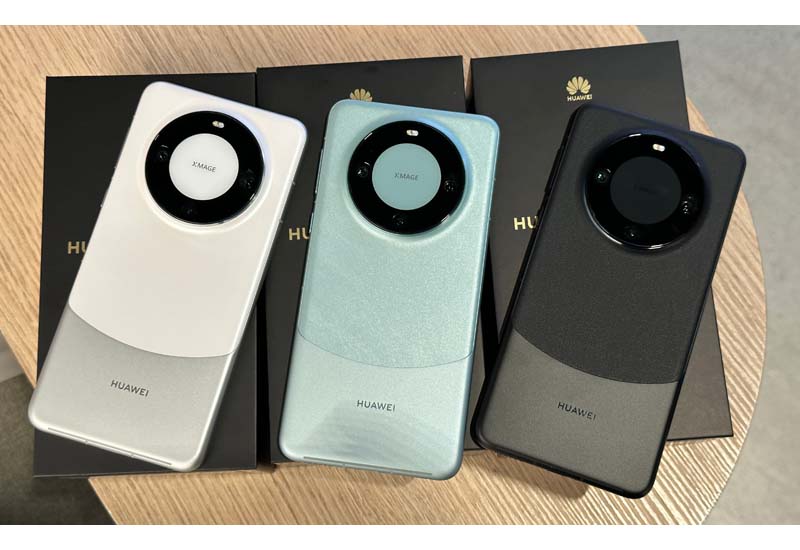 Design – Huawei Mate 60 Pro+ features a unique Danqing arc design with nanoscale dual-tone metal dyeing for an elegant aesthetic, Mate 60 Pro has a more standard design.
Satellite Connectivity – The Pro+ supports both Tiantong satellite calling/messaging as well as Beidou satellite messaging. The Pro only supports Tiantong satellite connectivity calling/messaging.
Cameras – The Pro+ has upgraded rear cameras including a 48MP main, 40MP ultrawide, and 48MP telephoto with 3.5x optical zoom. The Pro has a 50MP main, 12MP ultrawide, and 12MP telephoto.
Audio – The Pro+ uniquely supports Huawei's Silent Talk feature for private audio calls using dedicated hardware. This is not on the Pro.
Performance – Both have the Kirin 9000S chipset but the Pro+ offers 16GB RAM and 512GB/1TB storage options, Pro has 8/12GB RAM and 256/512GB storage.
Display – Same 6.82″ OLED 120Hz screen. Minor differences in touch/dimming rates, 120Hz , 300Hz, 1440Hz PWM dimming.
Battery – Same as 5000mAh capacity with 88W wired and 50W wireless charging.
Huawei Mate 60 Pro+ provides design, connectivity, camera, audio, and performance upgrades over the standard Pro. It will likely command a premium price when officially launched.
EDITOR PICKED: Huawei Mate X5 Foldable Smartphone Available for Pre-Order