iOS 17 update for iPhone introduce some helpful new tiny features, iOS 17 could arrive shortly after Apple's September 12 iPhone launch event.
iOS 17 screen distance reminder feature, iPhone would measure the distance between the user's eyes and the display, if user holds the phone too close, a reminder pops up that can only be dismissed by moving the iPhone farther away.
This eye distance warning could benefit parents concerned over their kids' device usage habits. However, it's unclear if frequent distance measurements may impact battery life.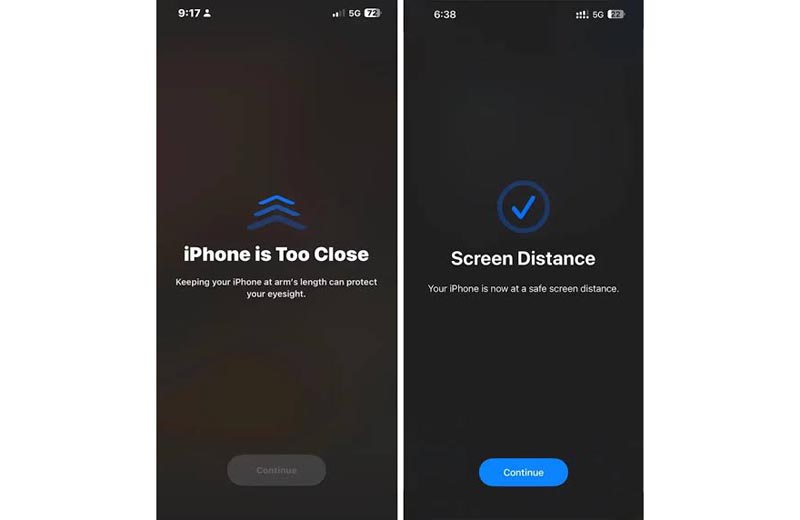 How to Enable Screen Distance Monitoring in iOS 17
The new Screen Distance feature in iOS 17 allows your iPhone to measure how close your eyes are to the display and provide reminders to take a break if needed. Follow these steps to turn it on:
Open the Settings app and tap "Screen Time."
Under the "Limit Usage" section, tap "Screen Distance."
On the introduction screens, tap "Continue" then "Turn On Screen Distance."
Adjust the distance threshold if desired. The default is 10 inches.
Toggle on/off notifications for when you are too close to the screen.
That's it! Your iPhone will now monitor your screen viewing distance and send reminders when your eyes get too close for an extended period.
Additionally, iOS 17 bring enhanced offline functionality to the Maps app. Users will supposedly be able to download offline maps for areas with poor connectivity, iPhone may also provide reminders to pre-cache maps if you are traveling somewhere with bad reception.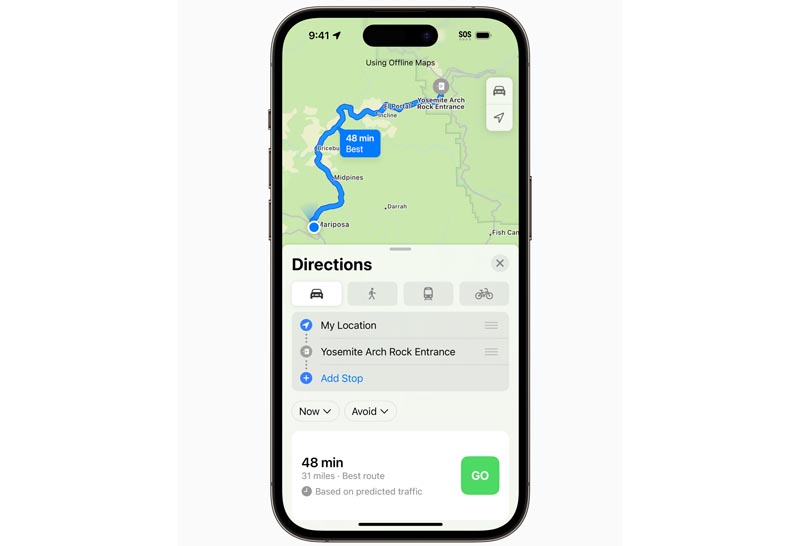 How to Download Offline Maps in iOS 17
The iOS 17 Maps app allows downloading offline maps to view when internet connectivity is limited. Here's how to save an offline map:
In Maps, tap your profile picture in the top right.
Tap "Offline Maps" then "Download New Map."
Search for the area to download. iOS suggests your current city.
On the preview, adjust the map bounds if needed. The app shows the storage space required.
Tap "Download" to save the area for offline use.
Repeat for other locations as desired. Downloaded maps will update with the latest data when online. You can allow downloads over cellular in Settings if preferred.
Now you can navigate with Maps in low service regions! Just tap the Offline Maps section to see your downloaded areas.
Reliable Apple insider Mark Gurman previously reported that iOS 17 is on track for a September release following the debut of the iPhone 15 lineup. Gurman says iOS 17 will bring "fairly significant upgrades" across the board, including new multitasking capabilities for iPads in iPadOS 17.
Apple has focused on refining iOS stability and performance in recent years while bringing tiny feature additions. But iOS 17 looks to move the needle more considerably with improvements to health tracking, AR capabilities, and more, eye distance tracking and offline Maps certainly fit with Apple's penchant for practical, everyday usability.
EDITOR PICKED:
How to Make the Most of iOS 17's Contact Poster Feature on Your iPhone
How to Use and Customize Standby iOS 17 turn your iPhone into a Smart Display