Apple aficionados have been eagerly awaiting the unveiling of the next-generation iPad mini, and the recent leak by ShimpApplePro has only added fuel to the excitement. The tech giant is reportedly considering the launch of the iPad mini 7, a compact tablet that promises to pack a punch. ShimpApplePro's tweet hints at an imminent release, while assuring fans that more details will follow soon.
Last year, renowned Analyst Ming-Chi Kuo from TF International Securities shared some tantalizing insights about the iPad mini 7. According to Mingchi, Apple is diligently working on a new iteration of the iPad mini, with a primary focus on incorporating a cutting-edge processor. Although an exact release date remains elusive, industry insiders predict a possible launch by the end of 2023 or early 2024.
To decipher the potential release timeline, we can look back at the historical pattern of iPad mini unveilings:
iPad mini 4th generation: September 2015
iPad mini 5th generation: September 2019
iPad mini 6th generation: September 2021
Based on this cyclical pattern, it's highly likely that Apple will grace us with the arrival of the iPad mini 7 in September 2023.
The preceding iPad mini 6 impressed users with its A15 chip, the same powerhouse found in the iPhone 13 series. Consequently, it's plausible to expect the iPad mini 7 to embrace the A16 chip featured in the widely anticipated iPhone 14 Pro and Max. Excitingly, there's also speculation that the iPad mini 7 might introduce a more robust M-series chip, promising a significant performance boost.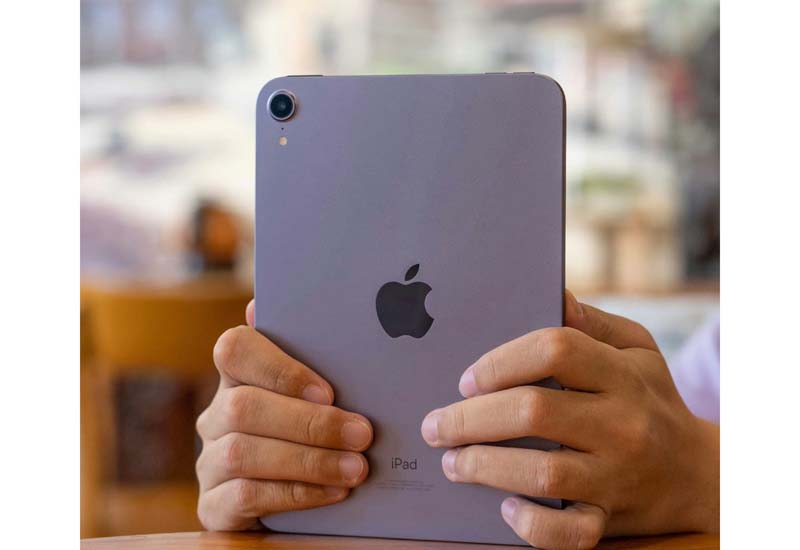 Beyond the chip upgrades, iPad mini 7 is anticipated to receive incremental improvements in its specifications. These enhancements could encompass upgrades to the front and rear cameras, potentially even introducing the coveted ProMotion display—a high refresh rate feature that ensures seamless visuals. Additionally, Apple might incorporate the Photographic Engine, a technology that enhances image processing, resulting in superior photo quality even in challenging low-light conditions, with richer colors, finer details, and increased brightness.
The iPad Pro 2022, powered by the Apple M2 chip, introduced ProRes video recording capabilities. While this feature can currently only be accessed through third-party apps, enthusiasts are hopeful that future iterations, will bring this functionality to the masses.
Color enthusiasts will be pleased to know that Apple aims to keep the iPad mini 7 stylish and trendy. While the previous generation iPad mini 6 offered four color options—Space Gray, Pink, Purple, and Starlight—the iPad mini 7 is expected to expand the palette, potentially offering alluring choices like blue, pink, yellow, and silver.
As for the burning question on everyone's minds—pricing—reliable information is scarce. However, it's worth noting that the starting price of the iPad mini 6 increased by $120 compared to its predecessor, the iPad mini 5. Consequently, unless the iPad mini 7 introduces groundbreaking features, we shouldn't anticipate significant price fluctuations.
For those who can exercise patience, it might be wise to hold off on purchasing the current iPad mini 6 and eagerly await the arrival of the upgraded iPad mini 7. With its anticipated performance enhancements, advanced camera capabilities, and a potential array of vibrant colors, the iPad mini 7 promises to be a worthy successor in Apple's renowned tablet lineup.
EDITOR PICKED:
iPadOS 17 Bringing new features widgets, Notes and PDF annotation apps, Search
iPadOS 17 Experience: Widgets on Lock Screen, Multitasking and External Support