Apple recently introduced NameDrop in the latest watchOS 10 Beta 5 update, bringing easy and seamless contact sharing to Apple Watch. NameDrop is an extension of Apple's AirDrop technology that allows users to quickly share contact information by simply placing two Apple devices near each other.
Apple watchOS 10 Public Beta Rollout, Transforming how you use your Apple Watch.
With NameDrop enabled on Apple Watch, users can now easily share their contacts by tapping the share button in the Contacts app or on a contact card on their watch face. They can then hold their Apple Watch near a friend's iPhone or Apple Watch to initiate sharing. Users can selectively choose which contact details to share, like email address, phone number or virtual business card.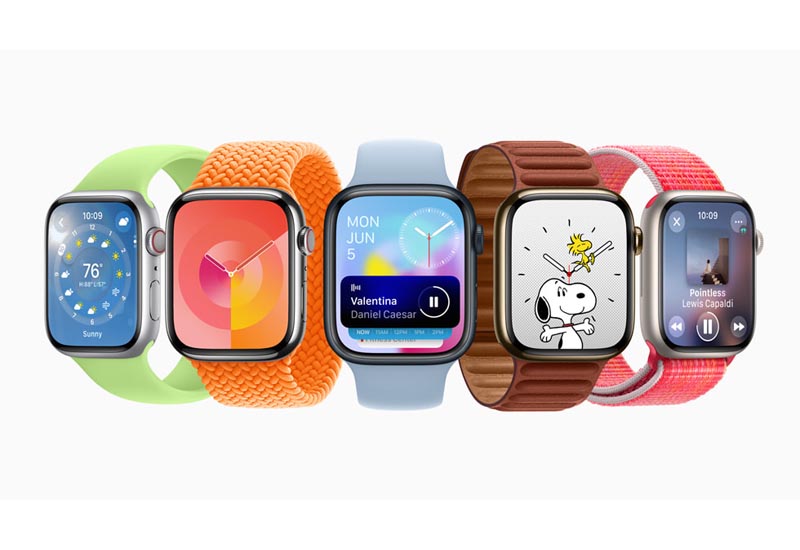 NameDrop introduces a hands-free way for Apple Watch wearers to share their contact information. To use it, place your Apple Watch near the recipient's iPhone or Apple Watch and their contact details will automatically transfer. This makes exchanging contacts smooth and convenient.
The new feature works between Apple Watches, iPhones, or an Apple Watch and iPhone. Users have full control over what they share – email, phone number, business card, and even photos, links and other content can be sent with NameDrop on Apple Watch.
Importantly, NameDrop uses encrypted connections to ensure secure, private sharing of information. This allows users to take advantage of the convenience NameDrop offers without sacrificing the security of their personal data.
NameDrop brings Apple's seamless, hands-free sharing experience to contact information on Apple Watch. With just a quick tap and wave, users can now easily exchange contacts with friends and colleagues securely. It's another example of Apple's focus on privacy-protecting convenience in watchOS.
EDITOR PICKED: Apple WatchOS 10 Experience: Better Running Apple watch series 8 and Watch Ultra