Apple has once again pushed the boundaries with the release of the watchOS 10 Public Beta, breathing new life into the Apple Watch with exciting new watch faces, and innovative health features. But before you dive headlong into this update, remember, you'll need to upgrade your iPhone to the iOS 17 beta first! No worries, though, if you've got an iPhone XS, XR, or any model after, you're golden.
Apple Watch watchOS 10: Add Widget and Focus on Widgets Redesigned Interface
A Splash of Color and a Touch of Nostalgia
The first thing you'll notice with watchOS 10 is the fresh faces it offers for your Apple Watch— the Color Dial and Snoopy. The Color Dial is a visual feast, with three layers of overlapping colors creating a vibrant panorama that changes as the hands sweep across, giving birth to a myriad of gradient effects. On the flip side, the Snoopy watch face is a lively, dynamic addition, with our favorite beagle making random movements each time the screen lights up. It even reacts to the weather, adding a touch of whimsy to your day.
A Whole New User Experience
According to Apple's Vice President of Human Interface Design, Alan Dye, watchOS 10 boasts significant changes to the UI interface and interactions. The Control Center now pops up when you press the function key, replacing the task manager, and is accessible from any screen, making it easier to control your watch. Widgets replace the swipe-up gesture and the double-click of the crown now switches to multitasking management instead of the last used app. Some background colors have also shifted from dark to light, giving the interface a fresh, clean feel.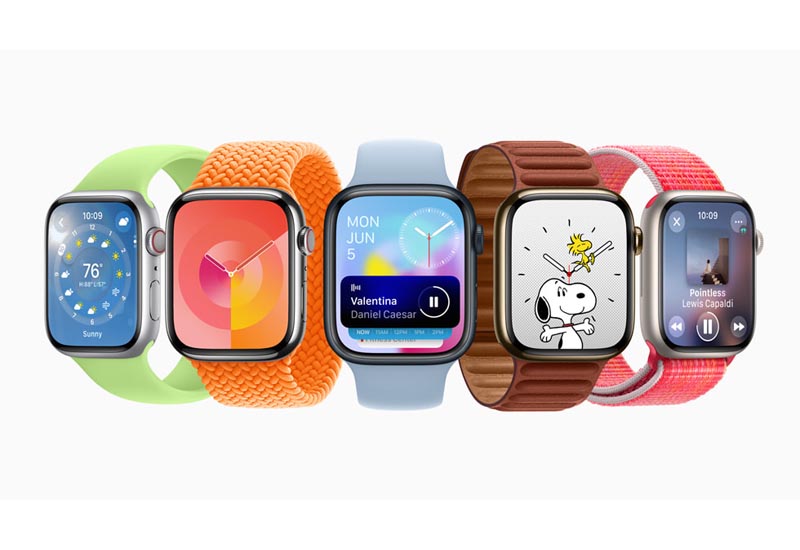 Widgets Galore
Widgets can now be stacked on any watch face, and watchOS 10 uses machine learning to present the right widgets at the right time. From upcoming video conferences to medication reminders, these widgets can be added, deleted, and interacted with directly, without having to jump into the app.
Redesigned System Apps
Many system apps have been redesigned with a central display of content, options placed in the four corners, or supplemental information in the UI layout, maximizing the screen space to display more information.
Health and Fitness: Going the Extra Mile
The watchOS 10 pushes the envelope when it comes to health and fitness. Whether you're cycling, hiking, or golfing, the new OS supports various Bluetooth-enabled sensors, incorporates rhythm and power into standard indicators, and includes new views and features for fitness training. The motion sensor on Apple Watch Series 8 or Apple Watch Ultra can even detect rapid changes in speed and acceleration, such as swinging a golf club or tennis racket, offering further insights into your activity.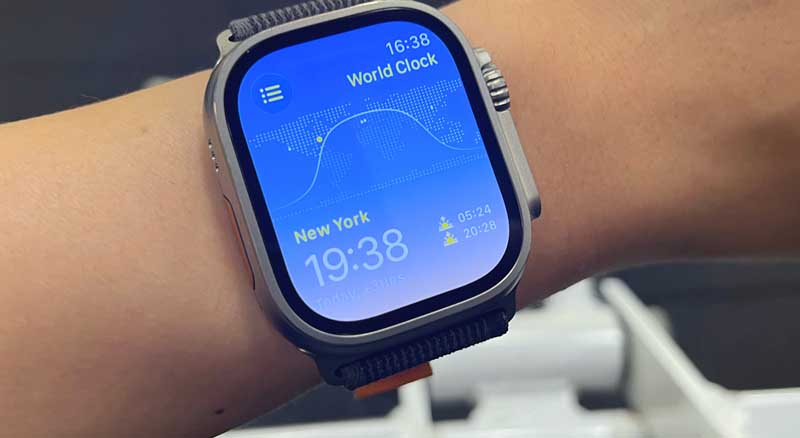 Mental Health: More Than Meets the Eye
Apple understands that mental health is just as important as physical health. With watchOS 10, you can now record your emotional state and further describe your feelings in the Mindfulness app. This data can be viewed in detail in the Health app on your iPhone or iPad, providing personalized recommendations and resources for managing stress and improving mental health.
Visual Health: Seeing is Believing
Finally, watchOS 10 brings in a new feature for visual health. You can now use your Apple Watch to measure your visual acuity, and it even reminds you to take a break from screen time to reduce eye strain.
Interestingly, watchOS 10 brings a revolution to Apple Watch, with new watch faces, UI changes, and health and fitness features. However, as with any beta software, it's always a good idea to back up your data first and remember that it may contain bugs and may not be completely stable. But don't let that deter you, dive in and experience the revolution that is watchOS 10.
EDITOR PICKED:
Second-Gen Apple Watch Ultra coming this fall? Headline the Fall Lineup
Apple WatchOS 10 Experience: Better Running Apple watch series 8 and Watch Ultra