Apple's iPhone may soon lose its iconic front notch, if Samsung's latest display breakthrough comes to fruition. Samsung recently showcased a prototype "zero-bezel" screen design that maximizes display area. The technology could bring truly all-screen iPhone in the next few years.
Samsung's Zero Bezel All Around screens eliminate distracting front bezels entirely. This allows the display to become a seamless surface area encompassing the entire front face of a phone.
A key enabler is Samsung's enhanced under-panel camera (UPC) tech, which fully hides the front-facing camera underneath the screen. Previous UPC implementations still required a slight bezel for the camera.
The zero-bezel achievement has been an industry holy grail for years. Both Samsung and LG are now nearing solutions, with the end goal being 100% screen real estate on a phone's front.
For Apple, zero-bezel displays could finally enable a notch-free, all-screen iPhone design. However, the company has resisted curved screen edges, which are often paired with bezel-less designs, Leaks Mockup and Cover Glass Glimpse into a Good Future.
Flat edges and sharp corners have become an iPhone aesthetic signature. Curved screens also introduce optical distortions that Apple avoids. Durability concerns further make curved displays less ideal.
That's where Samsung's maturing zero-bezel, flat screen technology comes in. If successfully commercialized in the next 1-2 years, it provides a path to notch-free, true all-screen iPhones that retain the classic flat sides.
Despite smartphone rivalry, Apple and Samsung maintain close supply chain collaboration. Samsung provides advanced OLED panels used in iPhones, including ProMotion displays and Sensor OLED Panel, Fingerprint and heart rate sensors.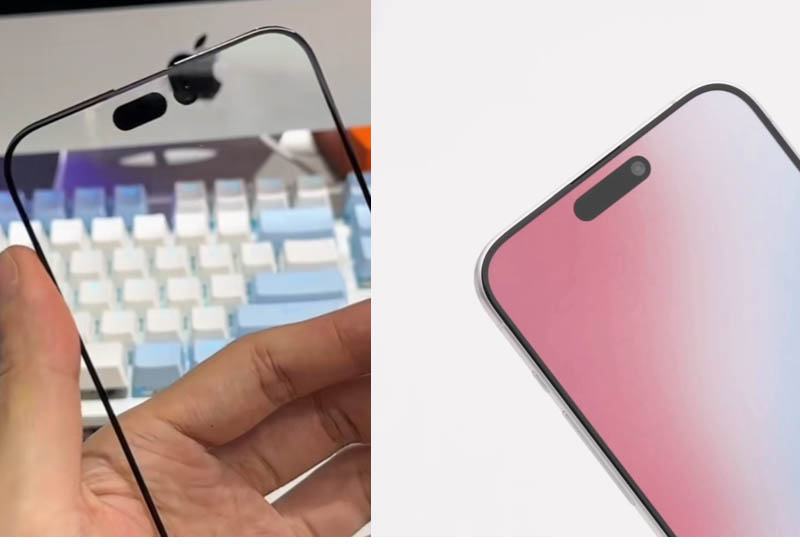 If Samsung can viably mass produce zero-bezel panels soon, the iPhone would be a prime candidate for early adoption. An all-screen iPhone powered by a Samsung display could be nearing reality.
Removing the polarizing front notch is an important next chapter for iPhone design. Samsung's zero-bezel innovation means the necessary display technology may soon catch up with Apple's end-goal of a seamless, all-screen iPhone.