The new customizable Action button on the iPhone 15 Pro has inspired Apple fans to share their most handy shortcut uses, from mundane to practical.
The extra physical button provides quick one-touch access to a selected app or task. It offers versatility similar to Back Tap gestures but with a dedicated tactile control.
iPhone 15 Pro and 15 Pro Max with Titanium Design, Price, Camera Upgrades, A17 and USB-C
Many users have set up the Action button for quick access to apps like Books or Camera. Others have it trigger smart home functions like locking their Tesla or controlling lights.
Parents are finding it useful to start one-touch baby feeding timers. And some enjoy having an instant mute button while gaming or watching videos.
The possibilities are endless thanks to full integration with iOS 17's robust Shortcuts app. More complex workflows can be activated with a single press.
However, the ever-present silent mode icon beside the Action button serves as a constant reminder that audio alerts are muted. This helps avoid missing notifications.
Early adopters are still exploring potential use cases. But the consensus is that having a customizable hardware button is a boon for efficiency and convenience.
It streamlines accessing frequently used apps or commands. Power users are already devising novel ways to utilize the extra control option that sets the iPhone 15 Pro apart.
The Action button creativity showcases the capabilities Apple unlocked with such a simple hardware addition. Expect more advanced integrations as developers tap into the potential.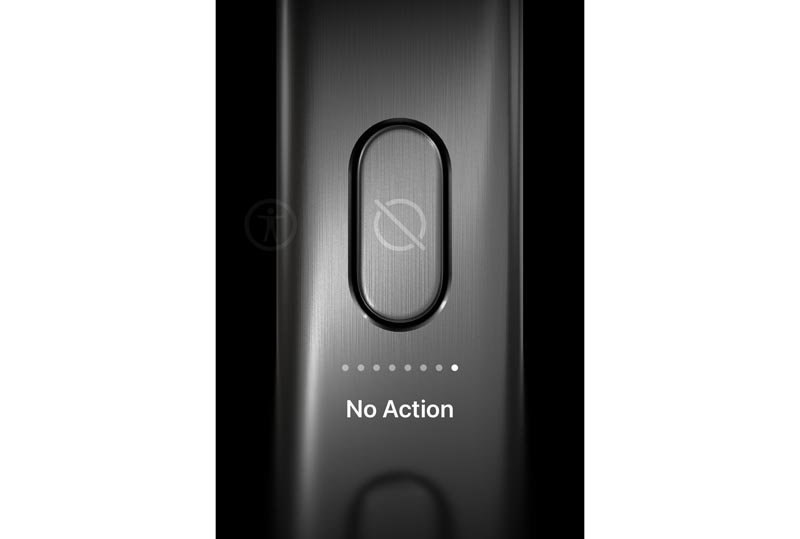 Share an idea about the Action button, What do you have your Action Button set to?
"Well when I get my phone it's gonna be Google assistant"
"I made a shortcut that checks the current focus mode and adapts the action to the current focus (Sleep – Flashlight, Travel – Flighty, Work – Add Reminder, etc.)"
"I'm probably going to have it open the Books app much like the action button on the watch is mapped to the workout app"
"Lock/Unlock Tesla car"
"The one-touch feeding timer is much more convenient than using the silent switch, especially since I'm always on silent mode. This way, I can keep track of the time and duration of my baby's feedings."
"It would be great if it could be customized as the shutter button."
"After changing the Action button, the photo capture button becomes handy. However, the constant presence of the silent icon is quite prominent, ensuring that you won't forget it's on silent mode."
"Make it send a "good morning team" slack message every morning at 8am before you go back to sleep"
"I have a shortcut mapped to do different things depending on my focus modes"
"Jiggle your cursor on Teams"
"I have mine mapped to do not disturb since the mute switch is in control center now, I use DND more than I change the mute switch."
EDITOR PICKED:
iPhone 15 Series: A Buying Guide That's as 15 or Pro, Pro Max
How to Use and Customize Standby iOS 17 turn your iPhone into a Smart Display
How to Make the Most of iOS 17's Contact Poster Feature on Your iPhone