Code discoveries in the iOS 17.1 beta 2 suggest Apple is developing a new "Apple Pencil 3" model with USB-C charging support.
Developer uncovered strings referring to low Apple Pencil battery alerts that mention connecting to USB-C to recharge. This points to a potential successor to the original Apple Pencil gaining USB-C.
Other source based on Majin Bu reported the new Apple Pencil 3 will come with interchangeable magnetic tips.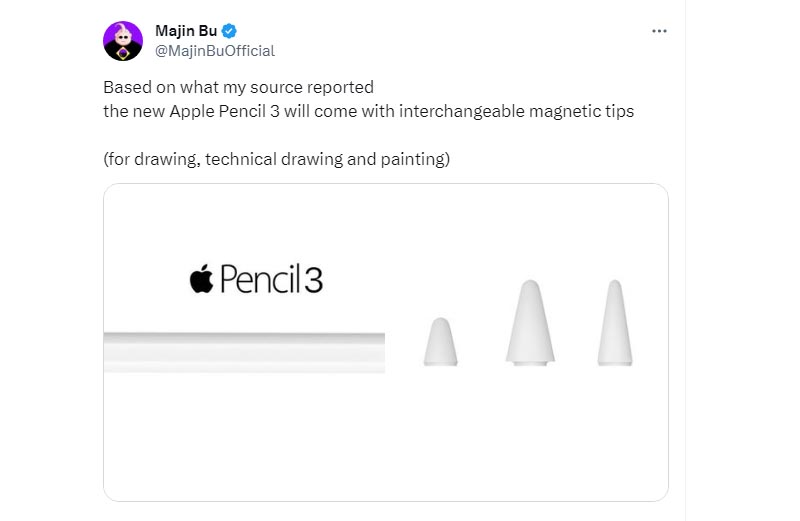 The current generation Apple Pencil 2 exclusively uses wireless charging, making it unlikely to adopt wired charging in a refresh.
Adding USB-C charging to the Apple Pencil 1 would allow it to directly connect with the latest 10th generation iPad for the first time. An adapter is currently required for pairing and charging.
Rumors indicate a Apple Pencil 3 is in the works with new features like haptic feedback, color sampling, and interchangeable nib types. USB-C could be one more upgrade to differentiate it from prior models.
Of course, the iOS 17.1 Beta 2 code references could simply be tied to the existing USB-C adapter for the Apple Pencil 1. But Apple preparing new diagnostic alerts specifically mentioning USB-C points to full integration.
While not confirmed, the clues unearthed in iOS 17.1 beta 2 suggest Apple is readying the long-rumored Apple Pencil 3 for its growing slate of iPad models embracing USB-C connectivity. Expanding wired charging support to additional models would streamline the experience further.
EDITOR PICKED: iPadOS 17 Release, Brings Multitasking Refinements, New Focus Modes and Widgets