Apple's iPadOS 17 release is now available, introducing meaningful enhancements to multitasking, Focus modes, widgets and other core areas of the iPad experience. After spending time with the new OS, these changes stand out as making the iPad more customizable and powerful as a productivity tool.
iPadOS 17 Experience: Widgets on Lock Screen, Multitasking and External Support
Refined Multitasking for Smoother iPad Workflows
I've felt for years that iPadOS's robust multitasking capabilities were hampered by confusing controls and limitations. iPadOS 17 takes notable steps to refine the experience.
A new menu clearly shows the current multitasking mode and makes switching between Off, Split View, and Slide Over quicker than ever. Disabling multitasking entirely returns to single app views per screen.
Resizing app windows is also more precise, with 9 size presets on my 11″ iPad Pro. And windows no longer aggressively shift when moving one app around. Overlap is permitted, making layouts feel more free-form.
Managing multiple windows sees improvements too. You can drag a Slide Over app to an open workspace to add it instantly. Or use a keyboard shortcut to open apps directly into Split View. Apple streamlined juggling several windows.
iPadOS 17 also allows using the camera on a connected external display for video calls and conferences. Huge for work-from-home flexibility.
While still not as seamless as macOS, these multitasking refinements bring iPadOS closer to enabling efficient mobile productivity. But external display support merits further enhancement in my opinion.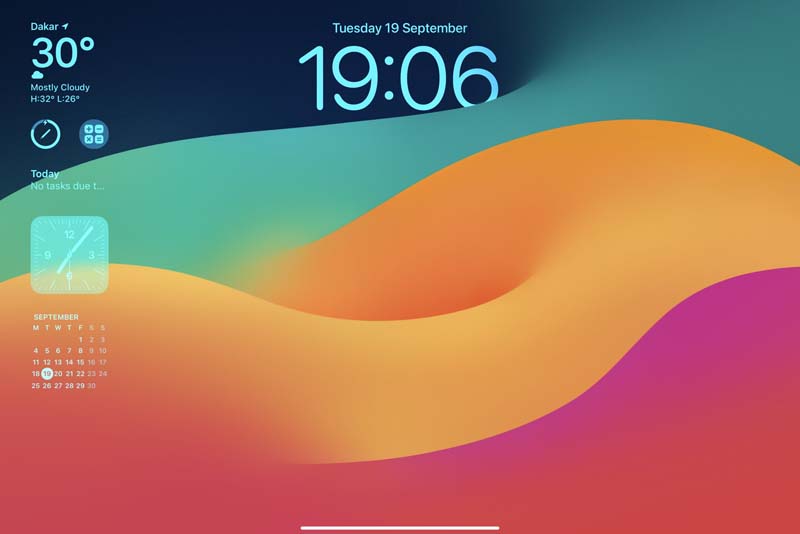 Focus Modes Enable Deep Customization for Any Situation
Focus modes now provide extensive customization options for tailoring iPad workspaces for different needs.
For each Focus, you can set individual home screen pages, app layouts, and widgets. So a Work mode can showcase productivity apps and information, while Personal can highlight entertainment and communications.
Your status automatically updates in Messages and FaceTime when a certain Focus is on, letting others know you've stepped away or are concentrating.
Beyond the home screen, you can control notifications, allowed apps, Safari tab groups and other settings to minimize distractions for each Focus. It's incredible for tuning out interruptions when you need to get "in the zone."
New Lock Screen Personalization for Quick Context Shifting
While not as robust as iPhone, iPadOS 17 introduces some great new lock screen capabilities:
Different wallpapers and styles can now be linked to specific Focus modes for fast context switching. Your Work lock screen can launch at a tap when it's time to get down to business.
Widgets are also now available on the lock screen, though space is limited. Still, priority information can be visible without unlocking.
In landscape orientation, full-width left-side widgets offer sizable space for lock screen content. Widgets and wallpapers can be configured separately for portrait and landscape.
Interactive Widgets Become More Functional
Key system apps gain interactive widgets that make accessing features quicker:
Pause, play, skip tracks in Music without launching the app
Check off Reminders right in the widget
Control HomeKit devices like lights and thermostats
Trigger specific Shortcuts with a tap
View Contact info and recent communications
While third-party widgets don't offer the same degree of interactivity yet, they've become far more useful for glancing at key info.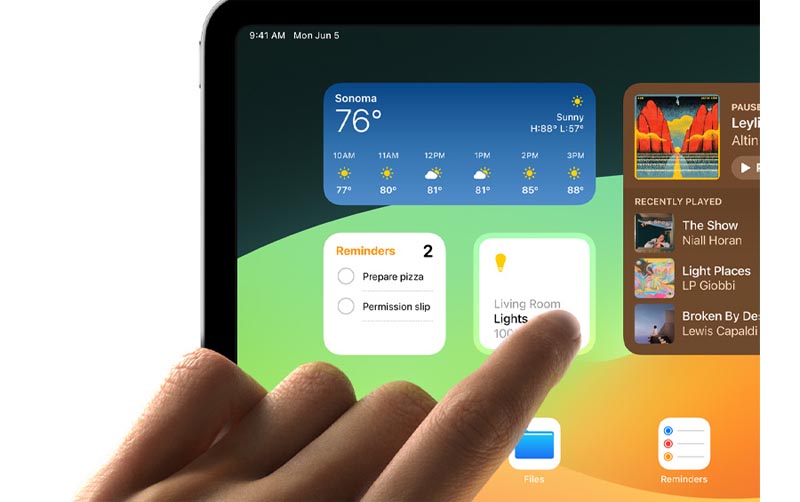 iPadOS 17 Provides Meaningful Refinements, But Work Remains
While substantial, iPadOS 17 feels more evolutionary than revolutionary. But the focus on refining core experiences like multitasking, Focus modes, and widgets results in a more tailored and empowering iPadOS workflow.
There's still room for Apple to reinvent iPad productivity, especially as hybrid work trends accelerate. But iPadOS 17 moves the needle in helpful ways that make the iPad feel more customizable and Mac-like. For those relying on iPad as their main device, these thoughtful enhancements add up to boosted flexibility and efficiency.
EDITOR PICKED:
Unleashing iPad Pro Potential: How Become Your Mobile Workstation
Unlocking Creativity on the Go: iPad Version of Final Cut Pro
The Diverging Paths of iPadOS 17 – Can Apple Balance Unity and Specialization?