For active people seeking to monitor and improve their performance, a sports-focused smartwatch can be an invaluable tool. However, the awkwardness of purchasing sports digital gear is that even when you go to a physical store, you may not be able to test it out in real sports conditions before buying. This poses a dilemma.
You can't just go on a 3 km run or swim laps while wearing a display model. It's impossible to judge factors like readout visibility, button presses, and tracking accuracy when you're mid-workout. Like purchasing most electronics, you're left to look at online reviews, feel the product construction in the store, and take it home with some apprehension to study it further.
Considering my budget range, I looked at two brands, Apple Watch and Garmin, offered the best balance of brand reputation, features, and retail presence.
I'd had my eye on the Apple Watch for a long time. I'd tried the watch series 5 model and was blown away by how such an intricate, elegant piece of technology could change my active lifestyle, but stopped using it after a few generations due to persistent issues with battery life and performance lag.
Main reason I gave up on Apple Watch was its small screen size, and the fact that it only had a single physical button. For underwater use while swimming, it only supported touchscreen clicks – not physical button presses. This easily led to mis-touches or misses, inevitably causing timing discrepancies during workouts.
Garmin Fenix 7x Pro Solar Edition
Instead, I purchased the flagship Garmin Fenix 7x Pro, Garmin sports watches had always been impressively feature-packed, even overkill for most amateur fitness enthusiasts.
But I was mainly attracted by the Fenix 7x Pro Solar hardcore yet refined outdoor design – crisp physical buttons, a 51 mm circular display, and knurled black titanium bezel – it nailed that coveted combo of digital sensors and rugged tool watch. With its heat, shock, and water resistance, I'd give it full marks for real-world durability too.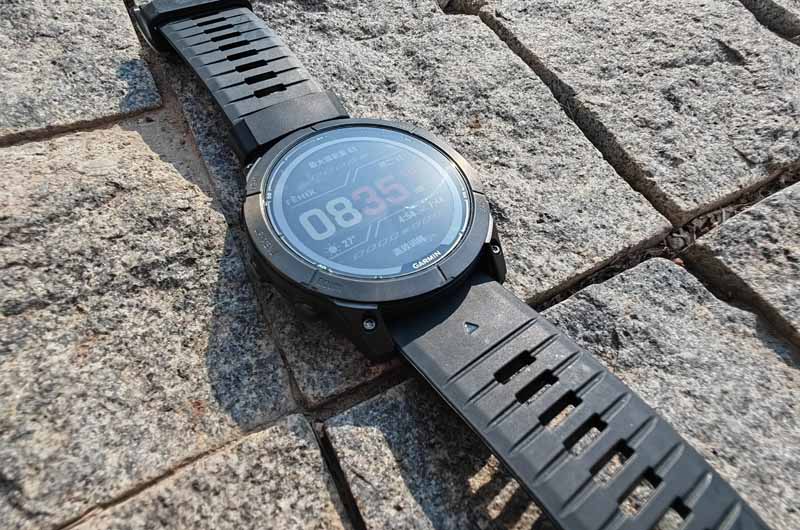 Built-in solar charging meant impressively long battery life. With moderate use, I've gone nearly two weeks without charging it. As an exercise fanatic logging activities every day, I can usually go a full week between charges. For long shifts outdoors or multi-day events, the Fenix finally gave me the freedom to track workouts without battery anxiety.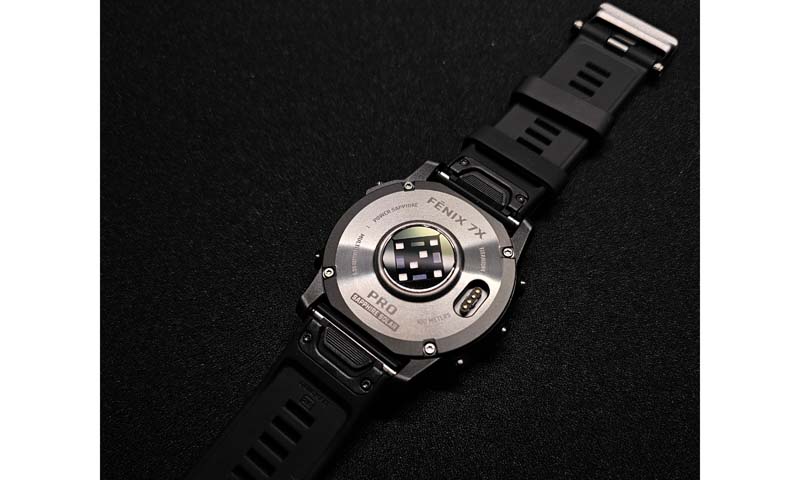 Understanding Your Swolf Score
One lesser known metric you'll find on advanced sports watches is the Swolf score. Swolf stands for swim golf – a mashup term for swimming efficiency. It's displayed automatically during pool swims on watches like the Apple Watch and Garmin Fenix.
Swolf combines your swim time and number of strokes to complete a set distance. Like golf, a lower score is better. It indicates you're swimming farther and faster per stroke – excellent technique. The average Swolf score is your time in seconds plus strokes used per lap length.
For instance, swimming 50 meters in 45 seconds and 20 strokes = Swolf of 65. Comparing your Swolf scores over time is a great way to measure improvement. Watch for technique adjustments that reduce your strokes while maintaining speed – that efficiency gain will be revealed in your lower Swolf.
While speed is key for competition, swimming skill isn't just who's fastest. Superior speed stems from refined technique and fitness together. Blindly chasing the lowest Swolf can lead to overgliding between strokes. Find a healthy balance between strokes per lap, time, and pacing.
Custom Training Plans
An underrated benefit of sports watches is downloading custom training plans from the companion phone app. For example, Garmin coach created an interval swim set – 50 seconds per 50 meter lap including both swim and rest.
The watch guides me through each 50 m sprint, then automatically starts a rest timer. Without looking, I know exactly when to push off again. For drills, I program timed sets of kickboarding, one-arm swimming, etc.
Training plans transform your watch into an intelligent personal coach. Rather than just guessing how long you've swum or what to do next, the watch provides structure, goals, and tracking. It's an amazingly effective way to maximize workouts when you train solo.
Key Takeaways Multisport Smartwatch
Seek an ideal balance of features, design, and battery life tailored to your sports. Test in real-use conditions whenever possible.
Let the smartwatch guide and track your workouts, providing the structure and metrics to optimize technique and efficiency.
Consistently monitor key data like Swolf over time. Improving those figures shows your fitness and skills are sharpening.
With customized training plans, the watch shepherds effective swim sessions, intervals, drills and more. The digital coach pushes your performance!
FAQs
Q: What key specs should I look for in a sports smartwatch?
A: Prioritize the display size and brightness, physical button control, GPS accuracy, battery life, waterproof rating, workout activity modes, and companion app features.
Q: How often should I charge the battery on a sports smartwatch?
A: Most last 1-2 days but advanced models like the Garmin Fenix 7x Pro Solar can go a week or more. Charge nightly for heavy usage, or weekly for lighter use.
Q: What swim metrics should I track to improve my performance?
A: Focus on time, distance per stroke, strokes per lap, breathing rhythm, Swolf score and pacing. Compare these metrics over time to measure progress.
EDITOR PICKED
Apple WatchOS 10 Experience: Better Running Apple watch series 8 and Watch Ultra
Apple Watch Ultra / Series 8 Review : A Fitness Fanatic's Dream Come True