After testing the new Apple Watch Series 9, the innovative double tap controls quickly emerged as my favorite feature. It makes hurried one-handed messaging so much simpler.
Apple Watch Series 9 with New S9 Chip, Double Tap Control, Color Loop Bands and Price
The double tap controls is exclusive to the Series 9 and Ultra 2 this year. It allows interacting with the watch face simply by tapping your finger and thumb together twice.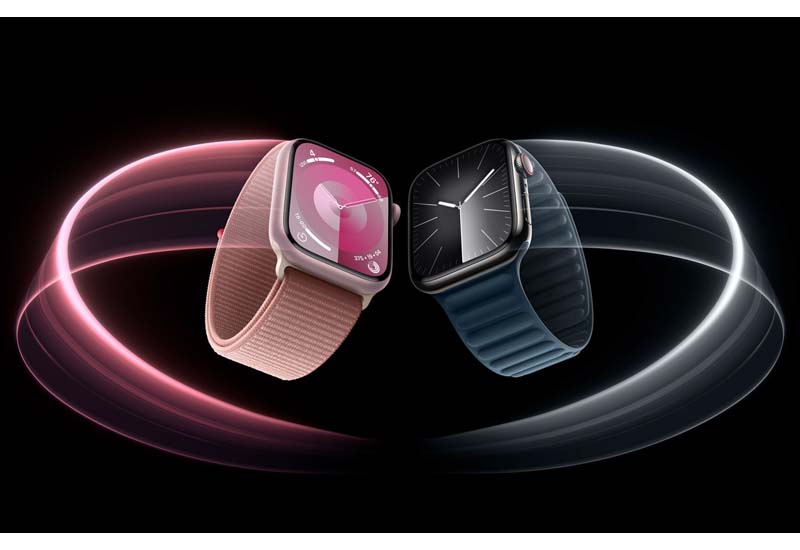 Apple leverages sensors and machine learning to detect the subtle wrist motions invoked by the gesture. After a quick buzz confirming activation, you can scroll, select, and more without touching the screen.
In my week of testing, I found the gesture most useful for rapid fire messaging replies when my other hand was occupied.
When a new message comes in, I raise my wrist, double-tap to activate Siri, speak my reply, then double-tap again to send it. All without ever touching the watch face.
It's a game changer for busy contexts like carrying bags or pushing a stroller where glancing at notifications isn't feasible. iOS 17 (iOS 17 Release) improved dictation accuracy makes the whole process fluid and reliable.
Beyond messaging, you can customize double-tap to play/pause media, snooze alarms, start/end workouts, control timers, and more. It reduces physical interactions when convenience matters most.
Of course, watch series 9 offers the same great core capabilities as prior Apple Watch models for notifications, fitness and health tracking, mobile payments, and deep iPhone integration.
But for me, the intuitive double tap controls propels the Series 9 into must-have territory by unlocking easier voice-centric controls. It's an innovation that feels perfectly suited to a device worn on your wrist.
For Apple Watch devotees or converts seeking more convenience, the double tap controls gesturing capabilities provide appealing justification to upgrade to the Series 9. It's a prime example of Apple evolving its smartwatch with new modes of interaction tailored specifically to the wrist-worn format factor.
EDITOR PICKED:
Apple Watch Series 9 Battery Specs Revealed – Watch Ultra 2 Sees Slight Capacity Increase
Garmin Fenix 7x Pro Solar Reviews, Choosing the Right Sports Smartwatch