Nintendo, the gaming giant that gave us the beloved Switch, is rumored to have a new trick up its sleeve. Six years since the launch of the wildly successful Switch, whispers are swirling that Nintendo is ready to take the leap with a new generation console in 2024.
A Glimpse into the Future
According to well-known gaming media outlet VGC, Nintendo's next-generation console will sport a number of intriguing features. It's expected to continue the portable tradition of the Switch, with the console being equipped with an LCD screen due to cost considerations. Gamers can also look forward to retaining the game card slot for loading games. Can you feel the anticipation building? Next-gen Switch Console Nintendo Development Kit Leaked to Spanish Game Studio
Rolling with the Punches: Storage Upgrade
One of the gripes gamers have had with the current Nintendo Switch is the limited storage space (Nintendo Switch 2 leaked specs info, Allows ray tracing and Nvidia DLSS). With an initial 32GB of storage, it's adequate for casual players or those who prefer physical cards. But for hardcore gamers and digital version enthusiasts, it quickly becomes insufficient, especially with high-fidelity games demanding more storage space.
Well, Nintendo seems to have taken this feedback to heart. For their next-gen console, they're rumored to significantly boost the storage space. So, fingers crossed for a storage upgrade that'll leave us spoilt for choice!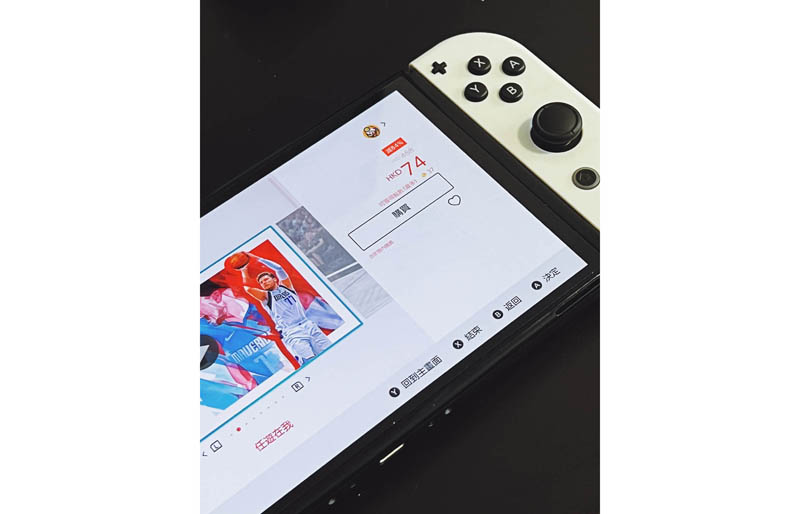 Developers' Delight: The Development Kit
Nintendo isn't just hyping up us gamers. They've also reportedly sent the development kit for the next-generation console to developers. The word on the street is that the development of this new console is progressing smoothly, with a potential release as early as next spring. That's enough to make us wish we could fast-forward time!
A Time to Change: Nintendo's Market Position
Nintendo seems to be learning from the competition's mistakes. Remember the PS5's supply shortage? Nintendo is reportedly planning to ensure sufficient inventory to avoid repeating that debacle. What's the planned release window?
The Nintendo Switch has been a sales powerhouse since its release in 2017. It's one of only seven gaming consoles in electronic games history to surpass the 100 million sales mark. But even giants face challenges, and the Switch is no exception.
After six years of hot sales, the Switch has hit a bottleneck period and is facing severe market challenges. This is reflected in Nintendo's financial situation, with Dr. Serkan Toto noting a forecasted decline of 16.5% in hardware and 15.9% in software this fiscal year.
So, what's the solution? New hardware, of course! And that's why 2024 looks set to be the year of Nintendo's comeback.
EDITOR PICKED: Nintendo Switch 2 launch in Q1 2024? Get Ready to Level Up Your Gaming Experience
Reading Between the Lines: Nintendo's Release Schedule
Nintendo's game console release schedule has a pattern. The first-gen Switch was launched more than three years after the PS4 and Xbox. If the new console is released in late 2024, it will be almost four years after the PS5 and Xbox Series X and S.
Christopher Dring, the game director of ReedPro, believes this is part of Nintendo's strategy to stimulate players while avoiding direct competition. As he aptly put it, "Nintendo's biggest competitor is itself."
The Backward Compatibility Conundrum
Nintendo's strategy for handling digital libraries and Nintendo account support for backward compatibility is key to the success of the next-generation system. The question is: to support or not to support backward compatibility?
In the short term, supporting backward compatibility could double sales. But for the long haul, not supporting it might push people to buy new game consoles. It's a tough call, but one thing's for sure: Nintendo is ready to shake up the gaming world in 2024!
So, are you ready to embrace the future of gaming with the rumored Nintendo console?