Vivo X Fold 2's folding display is a showstopper, particularly if you take the time to tweak its settings. By adjusting the display to professional mode and finessing the color temperature, you'll find that this foldable phone can outshine most flagship Android devices. The larger screen size and minimal creasing make it a prime choice for binge-watching your favorite shows and movies.
Screen Fingerprint
Another standout feature is the screen fingerprint sensor, which is miles ahead of the side fingerprint experiences on other foldable phones. It's sensitive enough to recognize your touch without accidentally activating the vibration or bright screen features.
EDITOR PICKED: Vivo X Fold 2: Foldable Phone Upgrade with a Dash of Style, Slimmer, Lighter
Folding and Hinge Performance: A Mixed Bag
When it comes to the folding experience, the vivo X Fold 2 doesn't quite measure up to its competition, like Galaxy Z Fold4 and Huawei Mate X3. The hinge feels slightly less refined, but that doesn't mean it's a dealbreaker. In fact, most users may not even notice the difference, especially if they don't often use the hover function.
Battery Life and Heat Dissipation
The Vivo X Fold 2 excels in the battery life and heat dissipation departments, outperforming the Huawei Mate X3 in everyday use. You can confidently carry this phone around without worrying about battery drainage or it getting too hot to handle.
A Few Design Flaws to Iron Out
The Inner Screen Camera: Eyesore Alert
The Vivo X Fold 2 falls short in one key area: the placement of the front camera on the inner screen. It's a significant eyesore that interferes with daily use, particularly when watching videos and movies. The camera hole is like a pesky fly that refuses to leave your screen, and we can only hope Vivo addresses this issue in future iterations.
Waterproofing
Another drawback is the lack of waterproofing. It's a glaring omission that limits the practicality of the Vivo X Fold 2, especially for users who are around water or prone to spills. A foldable phone at this price point should have no trouble handling a splash or two.
Camera
The Vivo X Fold 2's camera capabilities may not be its main selling point, but they're nothing to scoff at. While the Huawei Mate X3 boasts a more comprehensive range of focal lengths, the Vivo X Fold 2 can handle most common shooting scenarios without breaking a sweat. In some cases, it's even more practical than its competitors.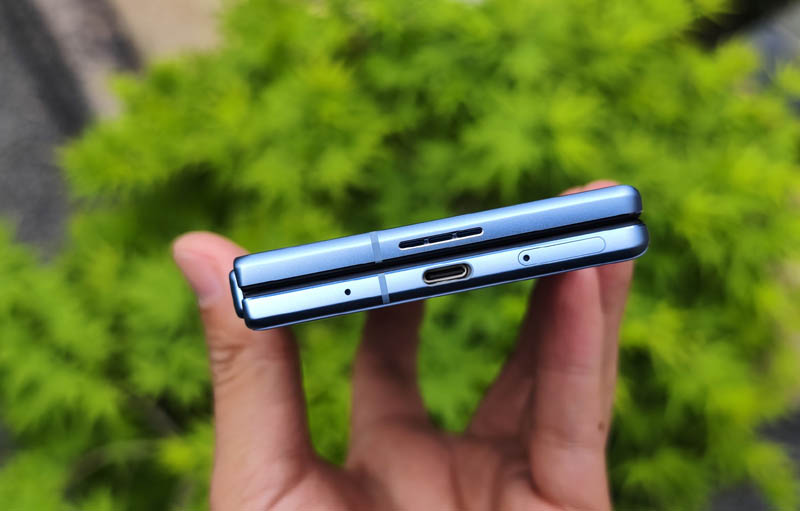 Final Reviews
Though it has a few design flaws to work out, the Vivo X Fold 2 is a powerhouse in the foldable phone market. With an impressive display, solid battery life, and reliable camera, it deserves a spot on your shortlist. Just be prepared to overlook the front camera placement, lack of waterproofing, and slightly inferior hinge performance, if you can live with these quirks.
EDITOR PICKED: Vivo X Flip Review: A Chic and Playful Foldable Phone Experience