Apple just released the 4th dev preview of iOS 17, and iPhone users should be pumped. This big update makes your iPhone more user-friendly and secure while sprucing things up.
You can now enable "Safe Arrival" to auto-text your peeps when you get somewhere new. The privacy controls are beefed up too so you can hide contact info if you want.
Design-wise, the new icons look sweeter than a stack of pancakes. The Health app's "Mental Health" icon is calming as a sunset, and the Home Screen icon has a snazzy new background.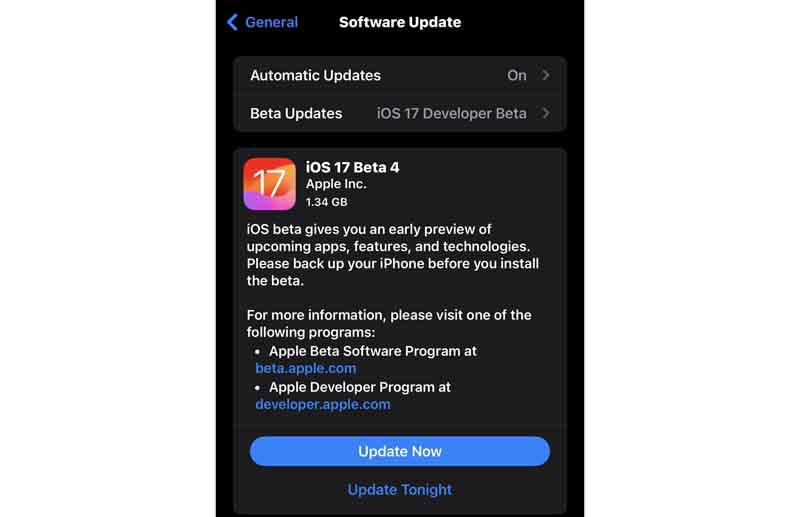 Sharing
Dive into the "Settings > General > AirDrop," and say hello to "Start Sharing," a new feature that lets you toggle "Device Nearness" for simplified data exchange with nearby iPhones via NameDrop. With iOS 17, you're not just sharing; you're 'NameDropping', and boy, can you stop it if you want!
Preview, Tap, and Voila!
In the "Settings > Display & Brightness," Apple has subtly changed the wording to "Settings > Lock Screen Display." A new feature, "Tap to Show Preview," lets you keep your notification previews under wraps until you tap the screen. Talk about keeping things on the down-low!
Horizontally Yours
Tired of the same old upright charging routine? Flip it on its side! With iOS 17, landscape charging activates a full-screen display mode, putting everything you need at a glance. Now that's what we call a change of perspective!
Securing Your World
Apple's security game is top-notch, as displayed in iOS 17 Beta 4. A new option for contact information in "Settings > Privacy & Security > Sensitive Content Warning" adds an extra layer of protection. Traveling to a new city? No worries! The "Safe Arrival" feature sends an iMessage to your contacts when you reach your destination. Safety first, right?
An Iconic Update
iOS 17 Beta 4 boasts fresh, vibrant icons and UI designs. The Health app's "Mental Health" icon has seen a refresh, and the "Home Screen & App Library" icon in "Settings" now sports a colorful backdrop. Tap the "+" button to access all messaging apps and tools in one go. The new Photos and Locations icons are also a sight for sore eyes!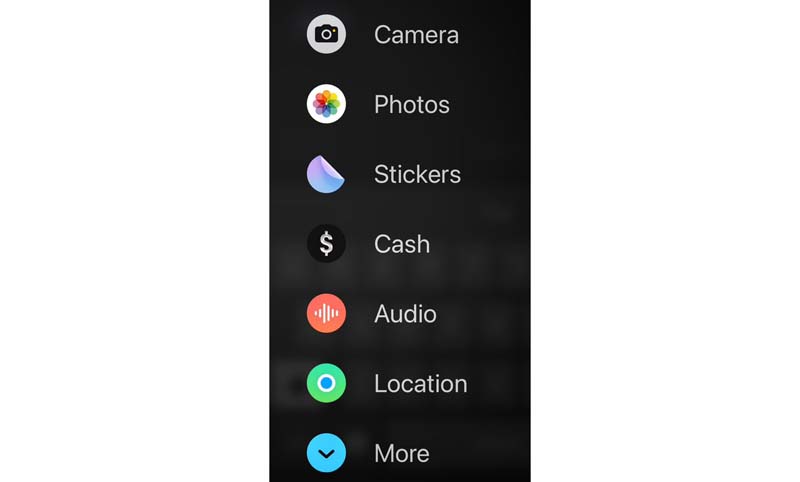 Action Button: The Future of iPhones?
The folks at MacRumors stumbled upon some interesting code in the iOS 17 Beta 4, hinting at a physical "Action" button on the upcoming iPhone 15. This button could replace the Ring/Silent switch on the iPhone 15 Pro model, providing quick access to various functions and settings. With nine custom options ranging from accessibility to Voice Memos, it's clear Apple is putting serious thought into this feature. Is this the future of iPhones?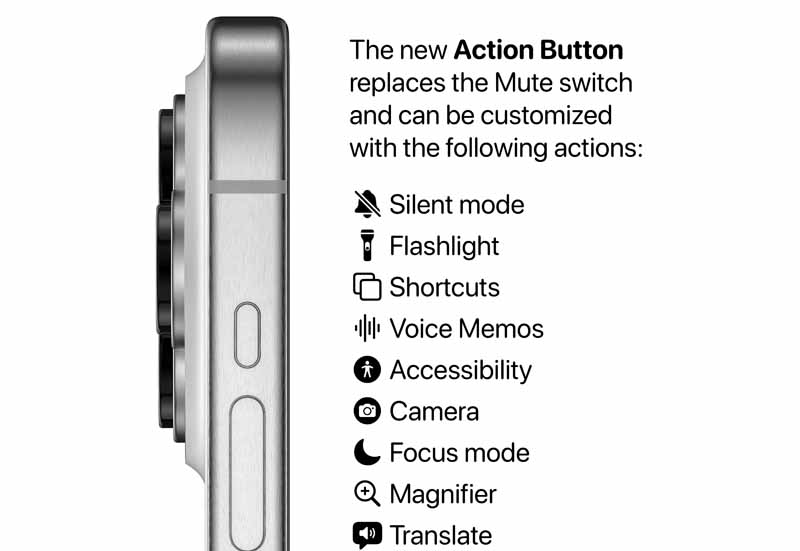 The nine custom options are:
Accessibility: allows users to access VoiceOver, Zoom, AssistiveTouch, and other accessibility features.
Shortcuts: runs any shortcuts created or downloaded from the Shortcuts app, such as sending a message or playing a music playlist.
Silent Mode: allows users to toggle silent mode on or off.
Camera: allows users to launch the camera app or take photos or videos directly.
Flashlight: allows users to toggle the device's back-facing flashlight on or off.
Focus Mode: allows users to enable or disable Focus mode.
Magnifier: allows users to launch the Magnifier app and use the iPhone's camera as a magnifying glass.
Translate: allows users to launch the Translate app and start a conversation or text translation with a single tap of the Action button.
Voice Memos: allows users to start or stop recording voice memos using the Voice Memos app.
Take the Leap
If you're itching to try out iOS 17 Beta 4, grab the Apple Developer app from the App Store, sign in with your Apple ID, and follow the yellow brick road to the system update interface! But remember, folks, back up your precious data before diving in. It's always better safe than sorry!
So, as we dip our toes into the future with iOS 17 Beta 4, one thing is clear: Apple isn't just thinking outside the box; they're reshaping it. The question is, are you ready to embrace the change?
EDITOR PICKED
iPadOS 17 Bringing new features widgets, Notes and PDF annotation apps, Search
How to Use and Customize Standby iOS 17 turn your iPhone into a Smart Display
How to Make the Most of iOS 17's Contact Poster Feature on Your iPhone
Apple iOS 17 With New Features and Changes to Communication and Collaboration