Apple's upcoming iPhone 15 series is make a major change by adopting USB-C ports instead of Lightning, according to recent leaks. The potential shift to USB-C brings both benefits and drawbacks for Apple and iPhone users.
Mark Gurman first revealed the iPhone 15 may switch to USB-C. Alleged leaked images of the iPhone 15's internal components showcase Type-C connectors, strongly hinting at a USB-C transition.
While USB-C offers faster transfer speeds, analyst Ming-Chi Kuo predicts Apple will limit speeds on some models. This could undermine the universality and convenience of switching to USB-C.
Majin Bu share a iPhone15 USB C connector part, packaged chip on the iPhone 15 connector part, model is 3LD3. Judging from the same type of plastic packaged chips in the past, it may be the setting of transmission encryption.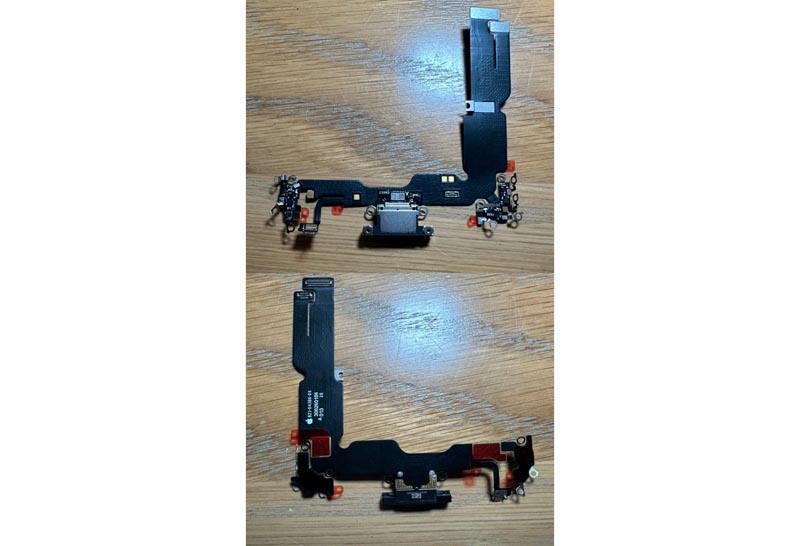 Why the Sudden Change to USB-C?
The EU recently mandated USB-C charging on new mobile devices by 2024. Even Saudi Arabia passed a similar law requiring USB-C by 2025. With major markets requiring a switch, Apple has little choice but to comply.
Transitioning to USB-C in 2023 with the iPhone 15 gives Apple more time to adjust before the laws take effect. However, the change means ditching a decade of Lightning accessories and revenue.
The Pros and Cons of Switching Connectors
For users, the USB-C iPhone 15 brings minor conveniences like universal cables but also drawbacks. All existing Lightning gear will need dongles or replacing. There will likely be grumbles over abandoning Lightning.
For Apple, switching connectors means giving up control of the ecosystem and billions in revenue from its lucrative MFi program and Lightning accessories. But retaining Lightning looks impossible given looming legislation.
Will iPhone 15 Models Have Inconsistent USB-C Speeds?
If Kuo's rumor is accurate, Apple will segment USB-C speeds by model. iPhone 15 Pro may get faster USB 3.2 for data transfers while base models only have slower USB 2.0. This casts doubt on how "universal" the USB-C iPhone will be.
iPhone 15 looks set to abandon Lightning at last, but the move to USB-C risks disappointments over inconsistent speeds, dongles required, and accessories instantly becoming obsolete. For Apple and users, the change brings as many drawbacks as benefits.
EDITOR PICKED:
Apple Ultra-thin bezels 1.5mm on iPhone 15 Pro – Pushing Screen Technology to the Edge
Apple's iPhone 15 Series to Offer Qi2 and MagSafe wireless charging up to 15W
Apple iOS 17 With New Features and Changes to Communication and Collaboration
How to Use and Customize Standby iOS 17 turn your iPhone into a Smart Display