Apple is once again raising the bar for smartphone design and engineering. According to the latest scoop revealed by reliable Apple analyst Mark Gurman, the upcoming iPhone 15 Pro models will sport razor-thin 1.5mm bezels around the display. If accurate, this would make the iPhone 15 Pro the smartphone with the narrowest bezels ever, even slimmer than the Xiaomi 13's 1.67mm bezels. For comparison, the iPhone 14 Pro's bezels measure 2.135mm.
New iOS 17 Beta 4 Drops – Is There an iPhone 15 Pro Surprise Inside?
Streamlining the Bezel – Easier Said than Done
Simply cramming in a larger screen is not feasible. The display and its housing need to be engineered in tandem. From device teardowns, we know Apple's phones already have tightly-packed internals like shielding layers and wiring occupying the limited space. To achieve narrower bezels, Apple came up with an innovative workaround – eliminating the top touch cable and combining touch and display signaling at the bottom. This frees up precious internal real estate for the display.
But shrinking the bezels comes with structural challenges too. The screen area needs reinforced framing to prevent warping under stress. Here, Apple is utilizing a sophisticated manufacturing technique called low-injection pressure over-molding (LIPO).
From Gizmoweek post Leaked iPhone 15 Pro Max cover glass and bezels, These recent leaks are spilling the beans on what we can expect from Apple's latest addition to the iPhone family. Comparing with iPhone 14 Pro Max I've got clutched in my eager hands.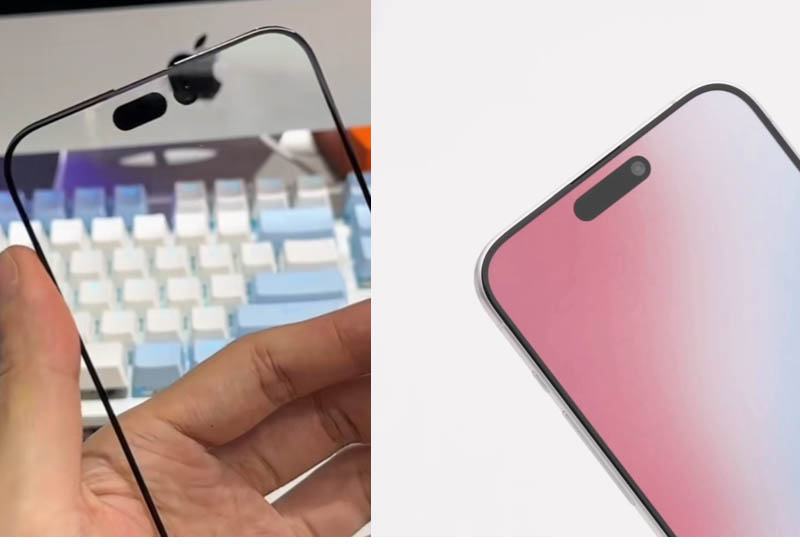 LIPO – Apple's Secret Bezel Weapon
LIPO allows plastic molding at lower pressures, enabling the frames to cling tightly to the curved display without damage. This explains how Apple can achieve super-slim bezels without compromising durability. LIPO was already implemented successfully in the Apple Watch Series 7.
Extensive modifications to manufacturing pipelines will be needed for LIPO and the new design. Suppliers like LG face tremendous pressure meeting deadlines. Supply issues are anticipated, especially for the maxed-out iPhone 15 Pro Max, expected to be the hardest model to get at launch.
A Legacy of Ever-Slimming Bezels
Narrow bezels have always been a priority for Apple. The iPhone XS achieved an impressively slender 2.115mm black bezel back in 2018. Surprisingly, the iPhone X from 2017 did even better at 2.12mm. However, rounded metal frames made them appear thicker overall.
The iPhone 11 Pro increased to 2.52mm for a bigger battery, while the iPhone 12 Pro marked a turning point, flattening the bezel drastically to 2.45mm. This was accomplished by switching to a flat-edge design and new ceramic shield glass that allowed removal of the plastic bracket.
Striking a Balance
Ironically, the iPhone 12 Pro's sharp flat edges weren't comfortable to hold. But word is the iPhone 15 Pro may use 2.5D curved glass and rounded titanium frames for a smooth feel.
iPhone 15 Pro is set to achieve the narrowest bezels ever in an iPhone through LIPO technology. But production risks could lead to shortages at launch. Nonetheless, Apple seems to have struck an engineering balance between razor-thin bezels and ergonomic design.
EDITOR PICKED:
Apple's iPhone 15 Series to Offer Qi2 and MagSafe wireless charging up to 15W
Apple's Periscope Lens Forces iPhone 15 Pro Max Camera Layout Shakeup