Are you tired of the same old macOS interface? Then, macOS Sonoma might just be the breath of fresh air you need. Apple's latest macOS update, macOS Sonoma, is a visual overhaul that has caught the attention of many users. With its new lock screen (screen savers), desktop widgets, game porting toolkit, immersive video conferencing, and more, macOS Sonoma is a much-awaited update that is sure to excite Mac users and offers a plethora of new features to user experience. So, what can you expect from this fresh update? Here's review, about Gizmoweek's running the "Sonoma" beta version experience.
Lock Screen Interface screen savers
The first thing that catches your eye in the new macOS Sonoma is the lock screen interface screensavers. The login box for the lock screen has been moved to the bottom, and the clock has been moved to the top, making the desktop background more prominent. The wallpapers on the lock screen seem like a bird's-eye view of a city, moving slowly across the skyline. For example, the "New York" wallpaper takes you from the Manhattan skyline to the Empire State Building. Once you log in to the desktop, the background stops moving and becomes a static wallpaper, which is more engaging than the built-in screen savers.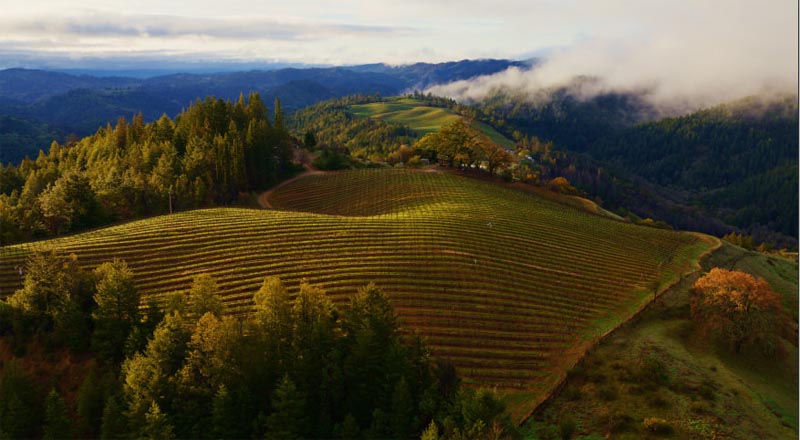 Desktop Widgets
The widget feature on macOS has been abandoned by users due to its relatively cumbersome interaction and being hidden away in the Notification Center. But with the new macOS Sonoma, Apple has finally liberated widgets from the Notification Center. Users can drag widgets directly from the widget library to the desktop and keep them visible. This is similar to the way widgets are handled on iOS, and because the desktop screen is larger, you can display more widgets at once. You can even use and sync widgets from your iPhone. For example, if you see a weather widget showing changes in weather conditions, you can immediately click on the widget to launch the weather app and see more detailed information.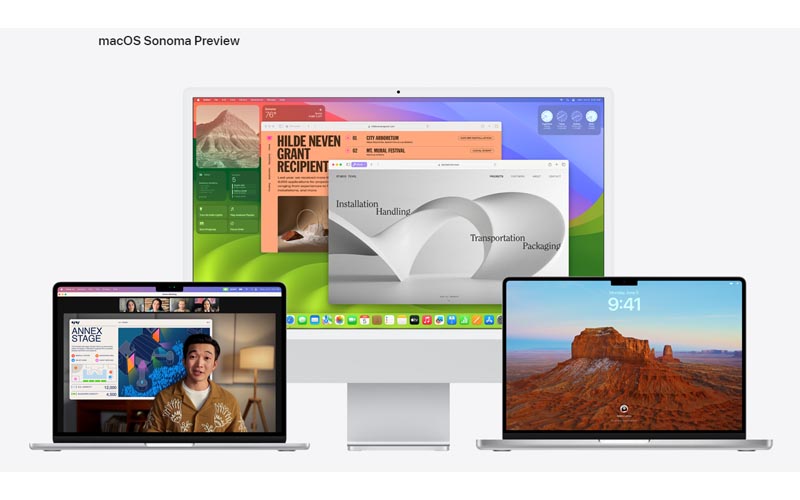 Game Porting Toolkit
Mac has always been known as a productivity tool rather than a gaming platform. However, macOS Sonoma introduces a new feature called Game Porting Toolkit, which allows Windows games to run on macOS. Most independent games run smoothly, and some users have even managed to run AAA games on it. This means that you may not need a gaming PC in the future, as a lightweight Mac can handle gaming as well.
Video Conferencing
FaceTime video calling is an important communication tool, especially for teams that use Apple products. In macOS Sonoma, this practical tool has been enhanced to be more like other video conferencing software on the market. When sharing your screen during a video conference, the shared screen can be used as part of your chat background, rather than just a plain desktop share. This feature is likely to be integrated with Vision Pro in the future, making video conferencing more immersive. You can also add some augmented reality effects during a video call. In the "reaction" section, you can choose different effects, such as balloons or confetti, which will be presented in the current video space. You can even trigger these effects with obvious gestures, such as giving a thumbs up, making the video call more fun.
Safari Browser
Safari browser in macOS Sonoma now has a feature that is similar to Chrome's ability to create shortcuts or PWA. You can click the share button in the top right corner and then click "Add to Dock" in the pop-up window. You can then edit the application name and click "Add," and the web application can be launched from the Dock. This means that you may no longer need third-party web application generation tools like Coherence X or Unite in the future.
A new feature in macOS Sonoma Safari browser new "Profiles" feature, which allows you to separate browsing content. For example, you can create a profile for work-related browsing and another for personal use, with custom bookmarks and extensions for each profile. This avoids content overlap in different scenarios.
Keyboard Input
In terms of keyboard input, macOS Sonoma has added input prompts for the current input method. For example, when you press the language switch key, the input text will give a prompt for what you will type next, helping you switch between different modification keys for specific input operations. You no longer have to switch input methods before every text input.
Final, MacOS Sonoma is a much-awaited update that brings a visual overhaul and exciting new features to Mac users. From Screensavers and desktop widgets to immersive video conferencing, from game porting toolkit to Safari new Profiles, macOS has something for everyone. As exciting as all these new features are, it's worth mentioning that the beta version of Sonoma OS is still a work in progress. With some bugs and instability, it's not recommended for users to upgrade in a production environment just yet.
EDITOR PICKED:
MacBook Air 15-inch M2 review: Bigger Screen for Lightweight Laptop
Apple Vision Pro Experience: Bringing the Real World to Your Screen
How to Make the Most of iOS 17 Contact Poster Feature on Your iPhone
How to Use and Customize Standby iOS 17 turn your iPhone into a Smart Display