Apple has rolled out updates to its iMovie and Clips apps focused on adding support for the new LOG video recording option on the iPhone 15 Pro models.
iOS 17 Release: Brings Upgrades to Contact Poster, Standby, Stickers, Journal app
The latest iMovie 3.0.2 and Clips 3.1.5 releases allow users to easily edit and share LOG-encoded videos shot on the iPhone 15 Pro, taking advantage of the advanced color grading capabilities.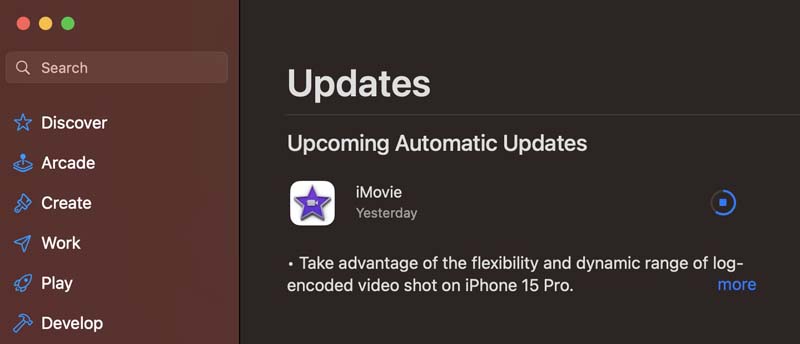 Apple states the iPhone 15 Pro introduces LOG as the first global standard phone to support the Academy Color Encoding System (ACES) used widely in cinematic production.
By capturing extended dynamic range and color information, LOG footage provides more flexibility for adjusting the look in post-production without losing quality.
The iMovie update also enables directly opening projects in Final Cut Pro on iPad for more robust editing tools. And it addresses bugs related to file opening and storage warnings.
For Clips, the update fixes a bug that resulted in blank video exports. Logging video clips captures up to 4x more dynamic range compared to standard video on iPhone 15 Pro models.
This allows editors to stretch footage further without clipping highlights or shadows when color grading. Apple is expanding LOG support across its apps to empower creators.
Shooting LOG on the iPhone 15 Pro essentially bridges the gap between mobile and high-end video production. Coupled with Apple's ProRes transcoding and workflow, it offers new creative possibilities.
The ability to seamlessly open iMovie LOG projects in Final Cut Pro on iPad showcases Apple's vision for continuity across devices. Empowering users with pro features, now on a smartphone camera.
By rapidly adopting iPhone 15 Pro video capabilities into its apps, Apple underscores the importance of offering an end-to-end solution. Spanning capture, editing, sharing and beyond.
EDITOR PICKED:
iPhone 15 Pro Review – Lightweight, Powerful, and Packed With Pro Camera Upgrades
iPhone 15 Pro / Pro Max Unlock 4K 60fps ProRes Video Recording to External Drives
iPhone 15 Pro and 15 Pro Max with Titanium Design, Price, Camera Upgrades, A17 and USB-C