After spending over a day testing Apple's latest flagship phone, I'm impressed by the iPhone 15 Pro's lightweight yet powerful performance, excellent cameras, and professional-grade features. While not radically reinvented, refinements across the board make this one of the most compelling iPhone upgrades in years, especially for creators and power users.
iPhone 15 Pro and 15 Pro Max with Titanium Design, Price, Camera Upgrades, A17 and USB-C
Sleek, Durable Titanium Design
My first impression upon unboxing the iPhone 15 Pro was just how incredibly light it felt, noticeably lighter than my old iPhone 13 Pro. The new titanium alloy frame provides durability while shedding noticeable weight.
The machined titanium finish resists fingerprints better than the old stainless steel frames. And while still smooth, the texture provides a bit more grip. This is a phone I can comfortably carry all day without the weight dragging on my pocket.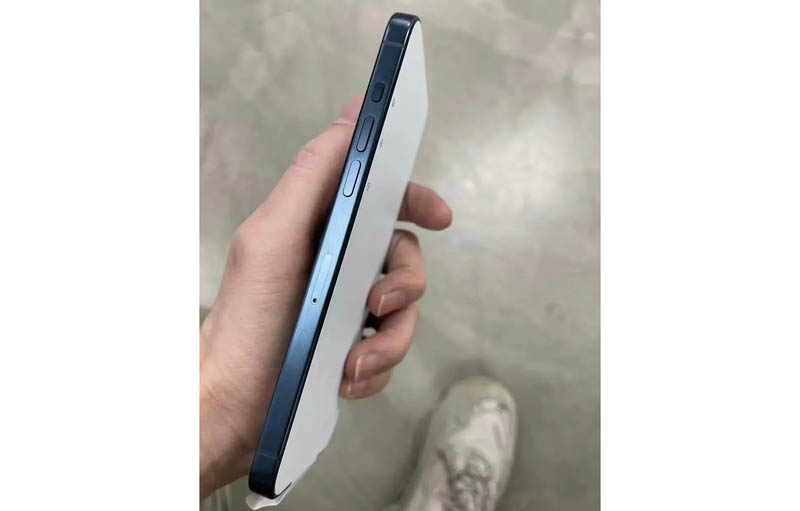 Faster Wired Speeds with USB-C
Apple finally ditching Lightning for USB-C unlocks significantly faster wired data speeds. I shot ProRAW photos and instantly transferred them at lightning speed to my MacBook Pro via the USB-C cable.
Apple iPhone 15, iPhone 15 Pro Features: USB-C, telephoto lens, Color, Charging
The new port hits 10Gbps speeds versus 480Mbps on Lightning. This supercharges workflows for photographers and video pros. USB-C brings the iPhone up to speed with USB standards.
Smooth 120Hz Display and 5G Connectivity
The gorgeous 6.7-inch OLED display feels more responsive than ever thanks to the dynamic 120Hz ProMotion refresh rate. Scrolling and animations are incredibly fluid. And with up to 2000 nits peak brightness, outdoor visibility impresses.
Cellular performance also excels with swift 5G connectivity powered by the built-in Snapdragon X65 modem. Wi-Fi 6E wireless complements the fast wired and cellular speeds.
Unmatched Photo and Video Capabilities
The upgraded 48MP main camera captures incredible levels of detail, while sensor-shift optical stabilization ensures shots stay steady. The 5x telephoto lens on the Pro Max model provides amazing zoom range.
New Photonic Engine processing provides meaningful low-light photo enhancements. And the Pro Max's larger sensor combined with the telephoto lens takes iPhone's portrait mode to the next level.
On the video front, Action Mode delivers gimbal-like stabilization sans any accessories required. 4K ProRes recording and the new Log shooting profile offer more flexibility for color grading and post-production.
In my testing, I found Face ID unlocks to be noticeably quicker and more reliable than my old iPhone, even in dim lighting. This small change makes unlocking completely seamless.
Despite the power-hungry display and features, battery life remains excellent, 15 Pro Max 4422 mAh battery. I easily got through a full day of heavy use including gaming, photography, and streaming video. Fast charging via USB-C helps juice back up quickly.
More Capable and Immersive Gaming
Gaming is better than ever thanks to the A17 Bionic's processor enhancements and ProMotion display. Graphics-intensive titles like Genshin Impact run incredibly smooth even in frantic combat sequences. Ray tracing support takes realism up a notch.
And spatial audio support via AirPods Pro pulls you deeper into gameplay and media immersion. Console-quality games arriving to the App Store will showcase just how powerful iPhone has become for portable gaming.
15 Pro Features That Pros Will Love
With additions like ProRes video, RAW photo capture, and a LOG shooting mode, the iPhone 15 Pro clearly targets creative pros and power users. Casual users may find these photo and video capabilities overkill.
But for those who need professional camera controls and high-fidelity formats for broadcast, filmmaking, and commercial photography, the iPhone 15 Pro models deliver an incredibly capable production studio in your pocket.
Power Meets Polish
Starting at $999 128GB, the iPhone 15 Pro models command ultra-premium pricing. But for professionals and tech enthusiasts seeking cutting-edge performance and polish, 128GB iPhone 15 Pro limited 1080p ProRes video recording, or via external storage connected, iPhone 15 Pro / Pro Max Unlock 4K 60fps ProRes Video Recording to External Drives.
From the jewel-like titanium chassis to pro-grade cameras and connectivity, Apple has refined the iPhone into an elite productivity and creativity device. The 15 Pro cements the iPhone's status as offering one of the most complete mobile computing experiences money can buy.
EDITOR PICKED:
How to Use and Customize Standby iOS 17 turn your iPhone into a Smart Display
How to Make the Most of iOS 17's Contact Poster Feature on Your iPhone